Guides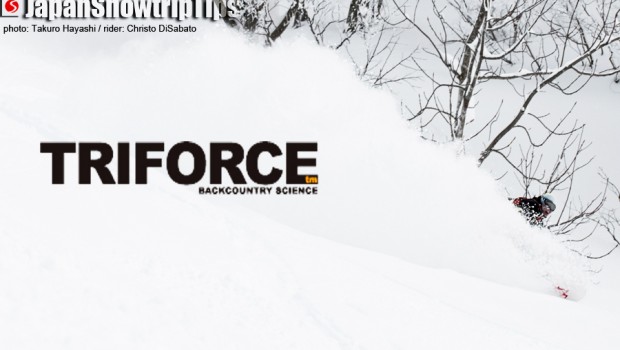 Published on April 16th, 2013 | by Japan Snowtrip Tips
0
Niigata, Japan Backcountry Skiing & Snowboarding Guides – Triforce
Summary: Niigata, Japan Backcountry ski & snowboard guides, Triforce, have the local knowledge to bring you to the powdery goods. They`ll help you access fun, pow-filled sidecountry terrain at Niigata ski resorts, Hakkaisan and Kagura.
3.8
Triforce Ski & Snowboard Guides
Triforce owner, Takumi Nagai, and his colleagues have worked hard to loosen political restrictions blocking off-piste access in the Minamiuonuma region of Niigata, Japan.

Prices are a bit steep considering much of the terrain offered by Triforce is easily accessible sidecountry, coupled with the less than stellar policy of potentially getting stuck with a mixed-level group of more than 10 people. But if you want to safely duck off into bottomless freshies at Hakkaisan or Kagura (especially if summiting legendary Mount Hakkai is your goal) then it`s definitely worth peace of mind to shred with guys who know the terrain.
When you want to sample some of Niigata`s top terrain outside the ropes, Triforce has the sidecountry/backcountry knowledge to get you floating in the right direction.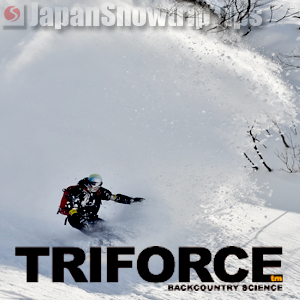 Triforce offers Niigata, Japan, backcountry guided skiing & snowboarding tours at Hakkaisan ski area (Minamiuonuma)and Kagura ski resort (Yuzawa) from January to end-March.
Cost: 10,500 yen/pp includes lunch and tea; *lift tix not included
Group size: variable (10-12 max); *private & group tours available including multi-day/overnight excursions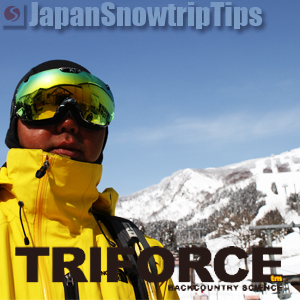 Triforce, based in Minamiuonuma, Niigata, Japan, is owned by Takumi Nagai.
Nagai holds a Ph.D in Avalanche Science from Niigata University and has been guiding for 10 years.
Nagai also owns Voltage Design, a Japanese snowboard manufacturer specializing in powder snowboards & split-boards.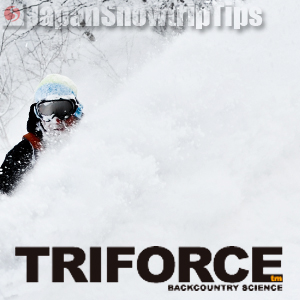 Address & Contact details:
六日町671-2メゾンイマイ2号
Minamiuonuma-shi, Niigata, Japan 949-6680
Phone: +81 25-773-3099
email: info@triforce.ne.jp
website: http://triforce-guide.sakura.ne.jp/index.html (Japanese)
Facebook: https://www.facebook.com/pages/Triforce/412796658788535
Triforce Snowtrip Tips
Snowtrip Tip 1: Be sure to book with your small group only.
Triforce is content to enter into the sidecountry/backcountry with large groups of 10 or more. We`re not. Why hire a guide to cross tracks and bump into each other all day? It`s something we`ll never understand and it`s something we would like to see shift in guide service ownership. Be sure to secure guiding for your small private group only. Otherwise, your adventure into the untouched powder fields of Hakkaisan or Kagura could turn into a less than exclusive traffic jam off-piste.
Snowtrip Tip 2: So is it worth it? Should I book with Triforce?
As for normal daily group guided terrain, you can visually scope out a lot of the area "officially" open to skiers/boarders above the chair lift on far rider-right of Hakkaisan ski area (above terrain park on ski map). It`s super fun with steeps, gullies, trees and pow everywhere, and can be reached in less than 5 minutes by foot following a short ride down from the main gondola along the upper trail to riders right. The problem is that off-trail riding policies at Hakkaisan are strict. Triforce has a monopoly on terrain and patrols it watchfully. If you`re experienced (and willing to go on stealth missions off-piste risking your lift-pass) you could likely avoid the expenditure. But if you`re an inexperienced or mid-level off-piste pow rider, a booking with Triforce will provide you with the necessary alpine safety experience you`ll need to stay safe. Likewise — and non-negotiable in our view due to extreme danger — if you want to explore the true madness off the top of Mount Hakkai, Triforce is recommended for advanced out-of-bounds assaults in Niigata.
Snowtrip Tip 3: Bring avalanche safety gear or rent it from Triforce.
Triforce has a full supply of backcountry accessories for rent, including their own powder-specific snowboards & splitboards from Voltage Design, but it`s best to bring your own avalanche safety gear. Familiarity with your own  equipment is important no matter where you`re riding, but especially when you`re thrust into a new environment. Although not as menacing at face value as high-alpine glacial ski destinations in Europe or cliff-heavy resorts in North America, don`t think for one second the mountains of Minamiuonuma & Yuzawa are any less dangerous or less magnificent for free riding. Here`s a backcountry skiing & snowboarding safety gear checklist to help give you ideas of what to bring into the wintry high country.
Snowtrip Tip 4: Eat without fear.
Normally, eating at a ski area isn`t too advisable in our opinion. Tons of fried, heavy junk food doesn`t really make us want to charge the mountain (maybe charge the R2-D-poo robotic Japanese toilet). But a lot of Japanese ski areas offer better food experiences than you`ll find in other parts of the world. Lunch is included in your Triforce backcountry tour day, so take advantage. Go for the combo platter or mega chicken sandwich and wash it down with a local Hakkaisan beer from Izumi Brewery.
Snowtrip Tip 5: Bring home a homemade Japow slayer.
Everyone wants to bring home a memorable keepsake that`ll remind them of their epic snow trip to Japan. If you return home with a Voltage Design snowboard or split-board, it`ll be impossible to forget the waist deep, blower days you experienced as you float through freshies on your home mountain.