Furano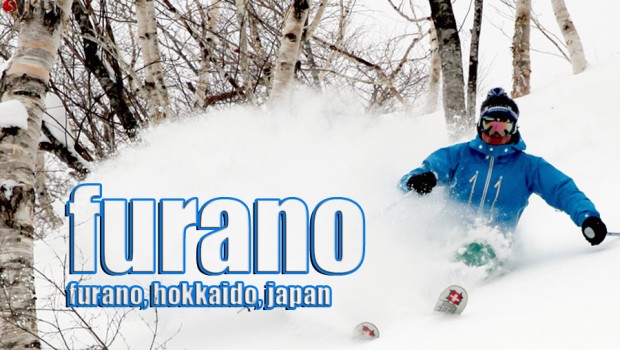 Published on November 30th, 2015 | by Japan Snowtrip Tips
0
Furano Ski Resort, Furano, Hokkaido, Japan – Fun new open off-piste policy, same old deep dry powder
Furano Ski Area
Summary: Furano Ski Resort, located 1-hour south of Central Hokkaido`s largest city, Asahikawa, is a top-notch ski area worthy of multiple days from any powder junkie looking to explore away from the traditional powerhouses of pow on the northern Island. Although it doesn`t have the reputation as a lively party town and lacks the same overwhelming snow totals pummeling Hokkaido ski resorts closer to the ocean, Furano delivers in a big way as one of Hokkaido`s most complete, enjoyable ski areas.
3.9
Central Hokkaido prime pow
With more and more powder junkies infiltrating Japan`s Northern Island each season, strict no-ride off-piste policies are beginning to change.
One of Central Hokkaido`s premier ski resorts, Furano, has taken giant leaps forward by installing off-piste gate-access zones much like its rival pow-hound haven to the northwest, Niseko.
But as the linked Niseko United powder paradises around the rim of Mount Annapuri maintain one of the most international and least "Japanese" feelings of any ski area on Honshu or Hokkaido, Furano is poised to build upon its heritage as a truly Japan-centric ski resort.
The impeccable pistes of Furano have long been a draw for locals and knowledgable visitors from Down Under seeking a quieter respite from the buzz of Niskeo night-life. So the new friendlier deep pow policies should reap great rewards for this fully functioning, friendly resort town of 15,000.
But don`t be fooled by traditionally strict off-trail riding policies…if you think a pair of piste carving skis or trail-bound snowboard is the right stick to bring to Furano, you`ll be crying when everyone else is plowing through thigh deep freshies on and off the trail.
Furano On-piste Skiing & Snowboarding

For decades, the groomed trails of Furano have maintained one of the highest reputations for excellence in Japan. Trails cater to every level of groomed piste slider from beginner to expert, with 40% beginner, 40% intermediate and 20% advanced dificulty margins.
A diverse,  25km of 24 perfectly-pisted trails spread across two linked mountains — Kitanomine Zone & Furano Zone — will definitely leave your legs craving a soak in the onsen after a full-day of fresh piste-bashing (longest trail 4km). As the trail rating statistics indicate, there isn`t much that will put your belly in your throat in terms of groomed downhill descents, but if the FIS (Federation of International Skiing) thinks Furano is worthy of a major downhill event then rest assured your less-than-Olympic-caliber prowess will be appeased. Likewise, approximately 1000 vertical meters from top-to-bottom is a large amount of vert on either Island and delivers fast, fun, free-flowing descents for every snow slider.
Furano Off-piste Skiing & Snowboarding

If you`re in Japan to shred the deeper-than-deep, world-class off-piste or backcountry pow of Hokkaido, the first thing that pops into your head when arriving in Furano is…thank you snow gods! Steep tree glades, upper mountain above tree line drop zones and hidden stashes beneath the lifts abound at Furano. But slow your roll pow pillagers. You`ll need to calm your free-for-all-frenzy mentality a bit.
Much of the mountain still remains untouchable off-piste, however, the new 2015-16 Off-piste Gate Policy offer access to some of the most enjoyable easy-to-reach drop points in Central Hokkaido via total five drop points split between both mountains. The vertical meters aren`t overwhelming off the trail and trees are often tight, but the lack of crowds normally found in these areas of the mountain (e.g. "Premium Zone") will leave a lot of elbow room for elbow-deep shredding. Riders will need to sign a form at one of the ski patrol offices at the base of either Furano or Kitanomine. Otherwise, the enticing backcountry surrounding Furano Resort can be sampled with the help of local pros at Whiteroom Tours. Whiteroom guides have exclusive backcountry permits to head out-of-bounds, delivering great 2-hour hike-&-ride options that will bring faceshot smiles.
Furano Crowds

Furano spreads out crowds over two distinct riding zones,  providing tons of unabated downhill flying through trademark dry pillowy pow. As Central Hokkaido is also a far more logistically difficult region for most to access consistently, crowds pale in comparison to more famous, easily reachable Hokkaido ski resorts to the northwest.
Furano Ski Lifts

There are ten (10) lifts at Furano, including Japan`s fastest cable car that brings 101 skiers & boarders from the base of Furano Zone to the top in around 5 minutes. One 6-person gondola, two (2) 4-seaters, five (5) 2-seaters and one (1) always iconic single-seater that can be difficult to find outside of Japan round-out the assisted up-hill options. Aside from the speedy ropeway (cable car), you will experience the typical turtle-like pace of lifts as at most Japan ski areas. However, Furano lifts are not nearly as arduous and generally give you enough time to have a laugh with friends while you dust off the snow from your goggles and choose your next uncrowded line from the chair.
Furano Snow

Ironically, an average snowfall accumulation of 8 or 9 meters isn`t that impressive when it comes to Hokkaido ski areas. But be realistic…it`s an almost unworldly amount that drops year after year. Combine the more than adequate seasonal base depths with an incredibly light, dry consistency, as well as the likely event that you`ll be one of only a few others on most parts of the mountain and it`s easy to see how Furano whips-up a recipe for powdery delight.
Furano Mountain Stats & Ski Trail Map
+ Terrain
Beginner: 40%
Intermediate: 40%
Advanced: 20%
# of Runs: 24
Longest run: 4 km
+ Elevation & Snowfall
Furano summit elevation: 1209m
Furano base elevation: 250m
Furano vertical drop: 959m
Avg. yearly snowfall: 8m
Season: end-November to early May
+ Ski passes & Operation Hours
1 day Adult: ¥5200
1/2 day: ¥3700
Child/Sr. full-day: ¥4700
Child/Sr. full-day: ¥3200
Hours: 8:30-17:00
Night riding: Yes, 17:00-20:00, both Kitanomine Zone and Furano Zone
Night lift tix price: ¥1600 (adult), ¥1400 (child/sr.)

*multi-hour lift tix and other special lift tix offers available
+ Access
Nearest town: Furano
Nearest train station: JR Furano (3km-Kitanomine Zone, 6km-Furano Zone)
Public bus: Yes, primarily originating/terminating at JR Furano Station and not nearly as frequent as we`d like.

*Car recommended: Yes, access to Furano is not the easiest venture. Roads can be treacherous requiring special caution. However, a car or other form of hired private transport is the most efficient way to enjoy your time riding Furano pow. 
Furano Ski Area Snowtrip Tips
Snowtrip Tip 1: More un-roped terrain but still un-ridable…
The new out-of-bound freeride friendlier policies at Furano Ski Resort for 2015-16 must still be approached tentatively by hardcore off-trail skiers & snowboarders. The fun fall-lines dropping from the gate-access Premium Zone is a great example of forward thinking at Furano, but the entire resort is not yet a powder junkie`s free-for-all. Similarly, the trees at Furano are often very tight and seemingly wide open areas under chairlifts are strictly forbidden and flatten-out requiring trudges through deep, Central Hokkaido pow. Furano still ranks very high on our list of "must ride Japan resorts," but keep in mind that attention to resort off-piste policies is imperative by all guests.
Snowtrip Tip 2: Public transport to Furano? Yes, but your own 4-wheels is the answer.
The ever-reliable JR train line drops you only a few kilometers from Furano`s lift-accessed powder slopes, but serious snow sliders are best served utilizing their own transport to float in Furano freshies. Likewise, as Furano is positioned wonderfully to use as a base for Central Hokkaido ski area exploration, a car, taxi or other private transfer service will allow you to hit a minimum half-dozen ski areas within 1.5 hours of Furano. Be aware, however, that driving in Central Hokkaido is often a very dangerous undertaking. The roadways in the region rank high on Japan`s most accident-prone during winter and require extreme vigilance due to ice, snow drifts, high winds and poor visibility.
Snowtrip Tip 3: Furano slopeside accommodations…
Furano is blessed with tons of powder and tons of lodging options from budget to luxury. You can easily get to either side of Furano ski area by staying in a ryokan or minshuku in town (across the river from the ski hill). But for quick, convenient ski-in/ski-out accommodations at Furano we recommend the less flashy Furano Prince Hotel at the base of the Kitanomine Zone or the larger, more modern New Furano Prince Hotel located at the bottom of Furano Zone.
Snowtrip Tip 4: Other Central Hokkaido pow playgrounds near Furano…
It`s highly recommended to explore other Central Hokkaido ski resorts when sampling the goods at Furano. Local, fun Asahikawa ski-jo, Kamui Ski Links is only an hour to the north, backcountry monsters Asahidake and Kurodake are around 1.5 hours to the northwest and one of our favorites for a few days of uncrowded dry-smoke shredding to the south is Sahoro Resort.