Ski Regions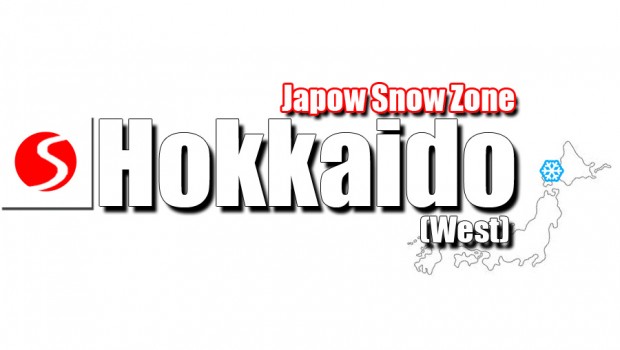 Published on October 2nd, 2013 | by Japan Snowtrip Tips
0
Western Hokkaido, Japan Skiing & Snowboarding Region Overview
Picturesque ocean-side surroundings, world famous seafood, urban & natural excitement, top breweries-&-distilleries and some of the planet`s greatest lift-accessed powdery terrain make Western Hokkaido a bucket-list region for every snow sports lover traveling through Japan.
Niseko United with its four interconnected resorts – Grand Hirafu, Hanazono, Niseko Village and Niseko Annupuri --  is subconsciously the place that pops into the minds of powder-hounds when dreaming of skiing & snowboarding in Japan…and for good reason. It`s one of the world`s prime snowsports destinations with massive annual snowfall totals (15+ meters), unworldly light consistency to its snow-pack, great resort infrastructure, nice amenities and plentiful accommodations. Without question, it remains the top choice for "one-stop-shop" internationalized Japan snow trips on Hokkaido.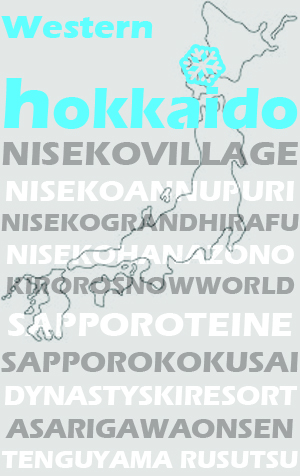 Kiroro Snow World is also a great multi-day choice for ski trips to Hokkaido with excellent snow, family-friendly terrain, good infrastructure and slope-side lodging. Kiroro is smaller than Niseko and has less off-slope activities to keep you hopping at night, but it reports more annual snowfall than anywhere in Japan so it`s safe to say that time spent there is worth it on a pow day.
The third powder powerhouse on the northern Island, Rusutsu Resort, has always had some of the best snow and top tree-runs in all of Japan, yet only recently started attracting the attention of international visitors.
It`s possible to make day trips to discover the surroundings while staying in Niseko, Kiroro or Rusutsu, however, basing your Japan skiing & snowboarding trip from Sapporo or Otaru provides more convenient public transport links for accessing multiple ski resorts, as well as undertaking meaningful cultural exploration off the ski hill.
Teine Highland,  Teine Olympia ,  Otaru Tenguyama , Sapporo Kokusai and Asarigawa are few examples of a dozen Western Hokkaido ski areas reachable via reliable train+ski bus network primarily stemming from Winter Olympic host and Hokkaido capital city, Sapporo.
Proximity to New Chitose Airport — only 45 minutes by JR train to/from JR Sapporo Station — also makes Western Hokkaido a convenient option for international air travelers, as well as for arrivals and departures between major cities on Honshu (e.g. Osaka  & Tokyo) and the northern Island. In 90 minutes by plane, you can go from blower pow up to your eyeballs to panoramic Tokyo views or legendary Osaka Sumo matches. You gotta love it!
Western Hokkaido Snowtrip Tips
Snowtrip Tip 1, Reserve the Overnight train between Aomori & Sapporo
The Hamanasu Express overnight train connecting Aomori and Sapporo helps you maximize your ride time without losing a day traveling between Honshu and Hokkaido.
Snowtrip Tip 2, From city streets to ski slopes.
The overnight train mentioned above is our recommended transport option from northern Honshu (Aomori) to Hokkaido (Sapporo), but booking a low-cost flight between Tokyo or Osaka and New Chitose Airport  is your best choice when traveling long distances domestically.
Snowtrip Tip 3, Eat like a local at top Sapporo izakaya, Isokin.
Treat yourself to fresh seafood and other Hokkaido specialties at perhaps Sapporo`s best Japanese bar & grill`s, Isokin, in the lively Susukino district. Not all izakaya are created equal…Isokin tips the scales unevenly in just the way you would hope a restaurant would. We`ve been looking for an izakaya better than Isokin in Sapporo but we`re done looking. We`re just going back to Isokin.
Snowtrip Tip 4,  Ski trails to Snowmobile trails
Not all side-trips away from the ski hill need to be mellow or involve unique cultural experiences solely attainable in Japan. Ski or snowboard in the morning then navigate the largest snowmobile trail system outside of North America in the afternoon with Snowmobile Land Sapporo. Actually it is a cultural afterall…the snow machines are manufactured by Yamaha.
Snowtrip Tip 5, Book the best hotel deal in Otaru, Hokkaido
Thirty-minutes by JR rail from Sapporo, is the small Ishikari Bay port town, Otaru. It`s not nearly as energetic as the capital, but the ambiance is nice, access to skiing & snowboarding is convenient and there`s fresh seafood galore, so it makes a wonderful spot to stay.
The Dormy Inn Premier Otaru is one of our favorite bases for skiing & snowboarding in the region, as well as experiencing other fun day-trips in Western Hokkaido.