JR Pass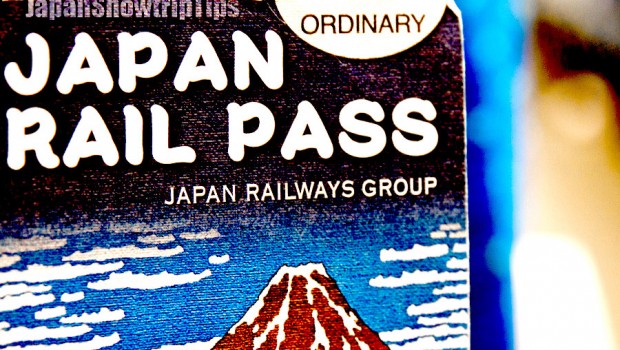 Published on April 23rd, 2014 | by Japan Snowtrip Tips
0
Japan Rail Pass: the affordable hassle-free way to travel through Japan
Japan`s rail network is magnificent. There are very few places a train won`t take you in terms of accessing snowsports regions or touristic spots of the country. But without a Japan Rail Pass, traveling in Japan can become very expensive, very fast.
For example, a one-way reservation on the shinkansen (bullet train) from Tokyo to Nagano to access the famous Hakuba resorts,  Japan`s largest ski area Shiga Kogen, or powder playground Madarao Kogen, costs nearly 400USD. Similarly, a one-way ticket from Tokyo Station to JR Echigo-Yuzawa Station to access Yuzawa snowcountry resort, Kagura or less-traveled Hakkaisan in Minamiuonuma will run you more than 300USD.
Compare those prices to a 1-week unlimited Japan Rail Pass which costs around 250USD (2017 prices) and it`s easy to see why buying the JR Pass is a no-brainer.
There are a few restrictions, but in most cases your JR Pass will make your transportation in Japan worry free and exponentially more economical.
One of our top Japan Snowtrips Tip for skiers, snowboarders and any tourist planning on bouncing around Japan: Spend your money on amazing things like sushi, sake, skiing, snowboarding & soaking in onsen…not train tickets.

JR Pass Q & A
+ How do I buy the Japan Rail Pass?
You must purchase your JR Pass BEFORE your arrival in Japan. We recommend the first thing you do after buying airfare is to order your JR Pass online. It`s easy, fast and safe.
After ordering your JR Pass online, you`ll receive a voucher in the mail shortly thereafter which ultimately is presented to a JR official when you arrive in Japan. DO NOT LOSE YOUR VOUCHER! This is your only valid receipt of payment and cannot be re-issued by the JR office. If you lose your voucher prior to departure for Japan, contact the company that sent you the voucher to see if a replacement can be sent in time (fees likely apply).
+ How much does the JR Pass Cost?
JR Pass prices differ between Ordinary Car and Green Car (1st class). Prices fluctuate based on exchange rates. Approximate 2015 JR Pass prices below:
1-week JR Pass : 240USD (2nd class), 320USD (1st class)
2-week JR Pass : 380USD  (2nd class), 515USD (1st class)
3-week JR Pass : 485USD (2nd class), 670USD (1st class)
+ How do I validate my Japan Rail Pass?
Go to any JR train station office in Japan to redeem your Japan Rail Pass, including at your arrival airport.
You will need to show your passport, sign a form and hand-in the voucher that was sent to you via mail. You`ll be issued an official JR Rail Pass, valid for use immediately or at a later date of your choice.
Please be aware that each person must validate their own JR Pass. It`s not possible for one member of a group to validate everyone else`s JR Passes. Each person must be physically present with their passport & voucher to be issued the official JR Pass.
+ For how many days can I use my JR Pass?
You can purchase 1-week, 2-week or 3-week JR Passes.
You`re free to begin using your pass when you choose and is only activated from the first day of use. This means that you can ride the Narita Express directly from the airport with a reservation for free immediately or begin using your pass days later. Your pass is valid through the entire final day of the designated time period of use.
+ Can I use my JR Pass for all trains and buses in Japan?
No, but the JR train/bus network is incredibly extensive and will serve most traveler needs in Japan, including skiers & snowboarders accessing the high country. Almost all shinkansen lines across the country (including Hokkaido) are covered by the JR Pass. There are far more "do`s" than "dont`s" with the JR Pass, so don`t stress it.
Metro (subway) systems in cities along with various city bus lines do not accept the JR Pass. However, most local and rapid trains in big cities allow JR Pass use, making it an extremely versatile travel tool from city sidewalk to mountain trail. Tokyo also has an extensive network of JR rail lines (including the main JR Yamanote Line connecting all major stations around the city) making it quite useful downtown.
+ How do I use my Japan Rail Pass at train stations?
When entering/exiting a JR station, you will see a row of multiple ticket gates where you would normally insert your ticket or scan your automated pass if you were a resident. At the end of the row you will see a glass window attended by a JR staff member. Go to the glass window, show your JR Pass to the attendant and they will kindly wave you through. Normally there is barely any stopping required. If there is a traffic jam at this window because someone is asking the JR attendant for help, simply say sumimasen (excuse me) to those blocking the line, show your JR Pass then away you go.
+ Do I need to make reservations on trains with my JR Pass?
All shinkansen travel requires that you make a reservation before boarding the train. You can go to any JR train station office (does not need to be at your departure station) to make a reservation. The process is extremely simple and often fast. In many instances you can drop by the JR office 10 minutes before your train departs and still have enough time to secure a reservation and make it to your departure platform. If you know in advance what your travel plans will be, you can even schedule every long distance shinkansen ride immediately after arriving in Japan at the airport. Otherwise, we recommend allowing at least a half-day in advance as some shinkansen can be booked quickly during busy holiday periods. Reservations are also required for the Narita Express between Tokyo & Narita International Airport.
+ Should I buy an Ordinary or Green Car (1st class) Japan Rail Pass?
Green Car (1st class) seats are a bit wider but there is very little benefit to buying a 1st class JR Pass over an Ordinary Car JR Pass. Japanese trains are extremely clean throughout and unlike Tokyo hotel rooms, offer a lot of space to stretch out.
One advantage of a Green Car JR Pass might involve the amount of storage space available for your skis-snowboard as fewer people purchase the 1st class seats. But generally, a 2nd class JR Pass is the way to go. The extra expenditure really isn`t worth it in our opinion. Spend your money on skiing, snowboarding, sushi, sake and sumo, not train tickets.
 JR Pass Snowtrip Tips
Snowtrip Tip 1: Skiers and snowboarders might want to consider Regional JR Passes.
If your skiing & snowboarding trip to Japan will keep you primarily localized in a specific region, it might be more economical to purchase a Regional JR Pass. For example, if you`ll be skiing or snowboarding for one week at Madarao Kogen in Nagano, Hakkaisan in Niigata or at Appi Kogen in Tohoku, the JR East Pass is a great option.
In fact, the JR East Pass is so extensive that you could access all three of these regions under the same pass (although you would need around two weeks to do it).
Likewise, if your powder adventures bring you solely to the northern Island, Hokkaido, then a JR Hokkaido Pass is an option worth considering.
Snowtrip Tip 2: The JR Pass will get you nearly everywhere by train, but not exactly everywhere by bus.
A notable exception for JR Pass acceptance relevant for skiers and snowboarders in Japan is that a lot of ski buses are NOT covered by the JR Pass. This means you`ll often be required to shell-out variable expenditures between 500-1000Y for 1-way travel on ski shuttles. However, as in other ski regions world-wide, many ski areas in Japan will also include a free (albeit infrequent) shuttle service to the mountain if you have a ski pass. If you aren`t sure whether the bus you need accepts your JR Pass, simply show your pass to the driver and he`ll give you a nod/shake of the head as an indicator. Here`s one great example where you can use your JR Pass for the bus to do some fun night skiing & snowboarding in Sapporo, Hokkaido.
Snowtrip Tip 3:Your JR Pass opens cultural doors beyond the powdery ski slopes.
Most major ski regions including tons of hidden gems are located along JR train lines. Early morning JR train times can be problematic for first tracks before 9AM, but staying in towns instead of at slopeside hotels makes for a much better overall "japow+culture" experience in our view. Otherwise, if you prefer the ski-in/ski-out type of Japan ski holiday, you`re usually never far from a train station via taxi to utilize your JR Pass to explore the countryside or enjoy unique cultural activities offered in towns nearby the ski resort.
Snowtrip Tip 4: Not part of JR network, but it`s still one of your your best friends skiing & snowboarding in Japan
Skiers & snowboarders exploring the far northern reaches of Honshu — Akita, Aomori and Iwate prefectures in the Tohoku region — have the unique opportunity to shred powder on the main Island then jump to the northern Island, Hokkaido, for pow faceshots the following morning without losing a travel day (or money for a hotel). Discover how the Hamanasu Express is a pow junkie`s best friend in Japan.