Lodging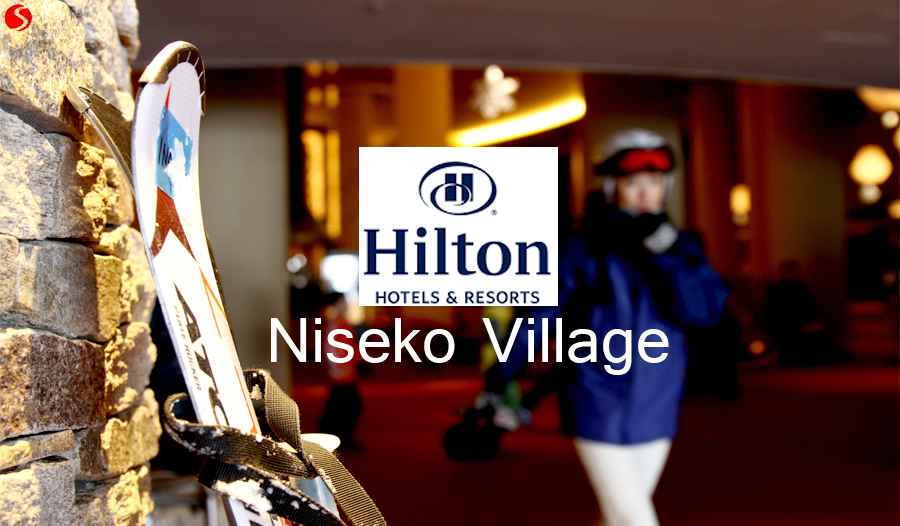 Published on February 15th, 2015 | by Japan Snowtrip Tips
0
Hilton Niseko Village, Hokkaido, Japan – Japan`s top ski hotel
Hilton Niseko VIllage
Summary: A lot of hotels claim to be the best, but the Hilton Niseko Village has the hardware to prove it. Voted Japan`s #1 ski hotel in 2014 by the World Ski Awards, this massive modern 499 room ski-in/gondola-out hotel delivers it all for a self-contained Niseko skiing & snowboarding holiday. Along with top ski hotel honors, the Hilton Niseko Village also hosted the Hokkaido Snow Travel Expo in 2014. If it can keep tourism pros from around the world happy, it can probably do the same for you on your snowtrip to Hokkaido too.
4.2
#1 Ski Hotel in Japan
Everything you need for an extended Niseko skiing & snowboarding holiday is within easy reach of your frosty fingertips at the Hilton Niseko Village.
The outer shell of the hotel looks a bit like something from a galaxy far, far away (aka, the Deathstar) and isn`t the most subtle addition to the beautiful landscape at the base of Mount Niseko Annupuri. But the interior immediately welcomes you into a far more classic lobby designed with impressive fireplace & detailed stonework that sits as the central hub for a wide-range of amenities capable of satisfying guests with equally far-reaching Niseko winter holiday motives.
Although somewhat isolated in terms of nightlife options and off-slope entertainment compared to the midnight mayhem in neighboring Hirafu, the Hilton Niseko provides a much more low-key, less rowdy environment with all the benefits of Niskeo`s trademark snow (minus the hangover).
Large modern rooms, multiple restaurants, casual bar, top-notch business & banquet facilities, fitness room, gift shop, large onsen, ski-snowboard rental & storage and doorstep access to the Niseko Village ski area via backdoor gondola entrance make the Hilton Niseko Village a great one-stop-shop Niseko snowtrip accommodation. Normally we prefer more quaint Japanese lodging options when bouncing around the Honshu & Hokkaido high-country, but the amenities, convenience and modernity of the Hilton Niseko Village hotel is a welcomed change from drafty overpriced ryokan or minshuku (b-&-b) located too far from the ski hill for easy early morning powder access.

Hilton Niseko Village Snowtrip Tips
Snowtrip Tip 1: Get high on pow faceshots with low season sales at Hilton Niseko Village
Prices at the Hilton Niseko Village are actually pretty reasonable for such an all-inclusive, self-contained slopeside winter universe with impressive international accolades (World Ski Awards top hotel winner & Hokkaido Snow Travel EXPO 2014 host). But the deals get much more interesting when the holiday crowds have gone home. You can often find great hotel room + ski pass + half-board booking offers that won`t break the bank at the Hilton Niseko Village official page.
Snowtrip Tip 2: Taxi to Hirafu nightlife or freeze your ass off
The Niseko United free bus runs from 8:30am-8:30pm. but isn`t really the most convenient way to get around if you`re on a tight schedule. Likewise, if you want to enjoy the nightlife and restaurants in the true "village" of Niseko — upper & lower Hirafu Village — we recommend spending the round-trip ¥7000 on a taxi. It`s not cheap, but at least you`ll make it to your table reservation and not get stranded in the cold after partying late-night at the club.
Snowtrip Tip 3: You won`t starve at the Hilton Niseko Village
The Hilton Niseko Village has five restaurants to choose from (six if you count the one on top of the mountain) and a cool, mellow bar, Ezo Pub. Dining options range from reasonably priced buffets to more exclusive gastronomic offerings. If you want to keep it casual & simple, we recommend the Yotei Restaurant for buffet meals that provide samplings from different parts of the world as well as traditional fresh Japanese dishes. For breakfast, Melt Bar & Grill is fantastic. Find the back counter for a custom omlette made to your specifications and enjoy the varied combo of Western and Asian dishes in a comfortable atmosphere.
Snowtrip Tip 4: Exit room, elevator ride, exit backdoor, gondola to pow paradise
The Hilton Niseko Village is positioned perfectly at the base of Niseko Village Ski Area where you`ll generally find less crowds than other Niseko United Resorts and nearly always just as much snow (i.e., a lot of it).
Snowtrip Tip 5: Soak in the views from the top before your powder runs, then soak your bones
There is a large indoor and outdoor natural onsen at Niseko Village that can get a bit crowded at times, but is still worth a quick soak to soothe sore thigh muscles. Not sure if hopping in thermal volcanic water bare-ass naked is for you? Get with the program…learn how to make your first onsen experience in Japan a fun one with our guide to onsen enjoyment in Japan.