Food & Drink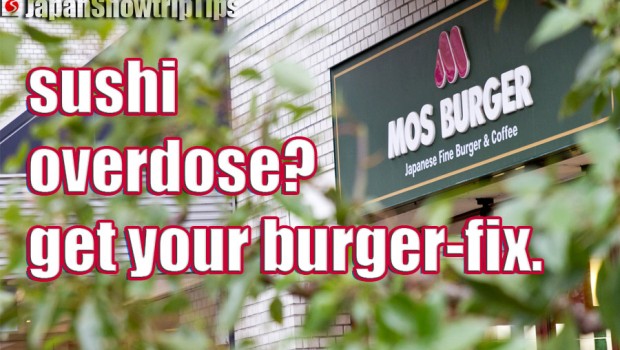 Published on April 16th, 2013 | by Japan Snowtrip Tips
0
Mos Burger- fast food burgers in Japan
Mos Burger - Japanese fast food
Summary: Steak in Japan is world famous (i.e., Kobe beef) which generally means it`s pretty expensive. But if you`re looking for an affordable red meat quick-fix to change up your daily sushi routine, Mos Burger is the ticket.
4.6
Sick of sushi? Burger time!
Prices at Mos Burger are what you`d expect from a fast-food burger joint, service is fast, the restaurant`s are clean and the food is satisfying, especially when you`ve got a Big Mac attack but don`t want McDonald`s (which you`ll have no problem finding either in Japan).
There are a lot of fast-food-style menu options, including hamburgers, shrimp burgers, hot dogs, fries and more. Menu`s have pictures and all Mos Burger`s in big cities will have an English language version, so no "lost in translation" order mishaps. Also keep your eyes peeled for the Mos Burger with green logo like the main image above. Different from the red logo restaurants, green logo Mos Burger`s use fresh local bio produce in their sandwiches.