Trains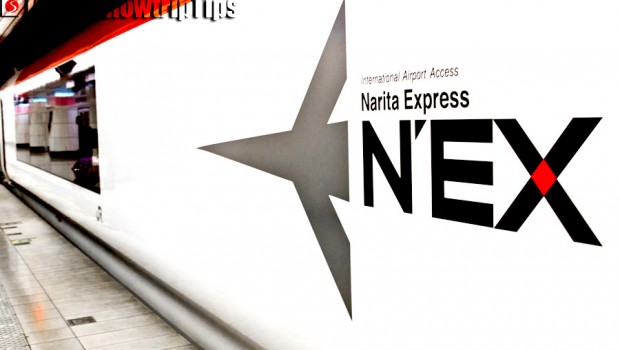 Published on April 22nd, 2012 | by Japan Snowtrip Tips
0
Narita Express NEX: the best way to travel between Narita Airport and Tokyo with your JR Pass
Comfortable wide seats with tons of legroom, ample overhead storage space for your ski-snowboard bags (and traditional wheeled luggage), continuous reliable service all day long and Japan Rail Pass acceptance making your airport transfer to Tokyo free are why we recommend every JR Pass holder hop on the NEX.
A reservation is required to ride the Narita Express so be aware that your JR Pass will officially activate from that moment. If your travel dates don`t coincide perfectly with your JR Pass date range (e.g., you`re visiting Japan for 9 days but only have a 7-day JR Pass), then you might want to consider taking the faster and equally convenient Keisei Skyliner on at least one journey to/from the airport. Reservations can also be made on the Narita Express without a JR Pass, but you will need to pay for the fare (one-way cost pp, approx. 2900Y, 2014 prices).
After arriving at Tokyo Station less than 1 leisurely hour later, be prepared for a slightly challenging journey hauling your gear from the subterranean levels upward on escalators & stairs toward the surface where you`ll catch your next train/bus/taxi/metro to your ultimate destination.
NEX Snowtrip Tips
Snowtrip Tip 1: Follow the signs
Many perpetuate the notion that it`s impossible to understand signs in Japan as they aren`t printed in Romanji (Western alphabet characters). This isn`t true, especially in big cities or tourist-trodden zones like international airports. After you collect your bags and clear customs, follow the signs near the escalators directing you toward the JR train platforms. Head downward on the escalator and you`ll spot the JR ticket office (red glowing letters) on your left. Walk in, find a JR agent that`s not busy helping someone else, exchange your voucher for your JR Pass, then ask the attendant to please make a reservation for you on the Narita Express. It`s also possible and advisable to reserve other trains during your travel dates as this will alleviate any last minute difficulties to secure reservations (especially during busy holiday periods).
Snowtrip Tip 2: Get into your designated car/seat
On the train platforms for the NEX, you`ll see markings painted on the ground precisely where each train car pulls up. Otherwise, find your train car by viewing the lighted signs on the outside of each train door or viewing the overhead digital screens indicating the positioning of each approaching/departing train. Pay attention to your train car number and seat number within the car. Try to enter at your designated car to avoid creating a traffic jam in the aisles by having to push-by people coming in the opposite direction (with giant luggage).
Snowtrip Tip 3: Quickly, efficiently and securely store your ski-snowboard bags
If you`re clever, lucky or both and can avoid skiing-snowboarding during busy winter holiday periods in Japan, you won`t have any trouble finding a spot for your gear bag on the Narita Express (or other reserved JR trains). But most of us can`t avoid riding during these busier than usual travel times so it`s important to be smart about storing your ski-snowboard gear on limited space trains. The Narita Express has very good overhead storage capabilities in terms of depth & height allowing even the largest ski-snowboard wheelie bags (185cm) to fit without risk of falling on your head (or someone else`s). But if the train is crowded and you`re one of the last ones to enter, it could be difficult finding adequate space to fit your bags on the overhead shelf. If overhead storage is not a possibility, attempt to put your ski-board bag in an upright position behind the last row of seats at the back of the car. There is often a folding table that you can put down to keep your bag from falling out into the aisle. Worst case, you might need to keep your bag supported between your legs for the duration, but there`s enough leg room to make this a possibility, albeit a less than ideal one.
Snowtrip Tip 4: Hop on the NEX, absorb the neon glow, hop into bed, then hop into some pow the next day.
We always recommend spending at least one overnight at a comfortable short-stay Tokyo hotel to fight jet-lag and regain your energy before heading into the mountains for your Japan skiing or snowboarding adventure. The same goes for your return journey after your epic powder play. If there`s one city in the world that deserves an overnight or two even with blower pow mayhem not too far away, it`s definitely Tokyo.