Lodging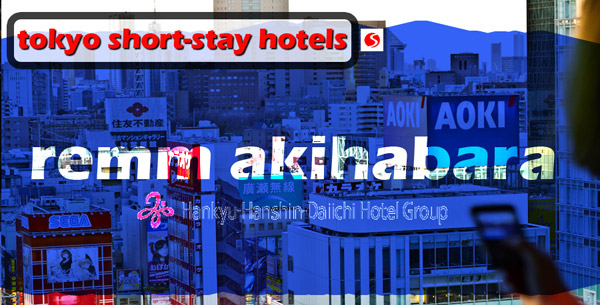 Published on October 10th, 2013 | by Japan Snowtrip Tips
0
Short-stay hotels in Tokyo – Remm Akihabara
Remm Akihabara Tokyo
Summary: The Remm Akihabara is a great short-stay hotel in Tokyo. There isn`t an onsen, but JR train access is excellent, rates are reasonable, rooms are clean and the staff will look after your luggage if you want to wander the eccentric (electric) city after checking-out.
4.2
Tokyo Electric Town Hotel
Jet-lag isn`t fun, but jet-lagged skiing & snowboarding is worse. We recommend every traveler heading to Japan for a snow trip allow at least one day to recover from the long flight by staying at a hotel in your arrival city.
With Narita International Airport-NRT handling the majority of flight arrivals from abroad, a stop-over in Tokyo makes the most sense.
One of our favorite affordable and easily accessible hotels in Tokyo for short stays is the Remm Akihabara. 
Anything over 12 square meters for a Tokyo hotel room is nearly luxury, so don`t expect too much space for your giant ski bags. But the Remm offers clean, sound-proof comfort and friendly service in the heart of one of the city`s most vibrant entertainment & shopping districts, Akihabara.
Nice "Electric Town" skyscraper views, clean bathrooms equipped with high-tech toilets and proximity to unique urban action outside your door make the Remm Akihabara a great choice for stop-overs in Tokyo prior to powder play or on your way home via Narita or Haneda Airports.
Accessibility to main transit hubs heading to Nagano and Niigata via Tokyo Station & Ueno Station really make the Remm a short-stay gem in downtown Tokyo.

The Remm Akihabara is attached to JR Akihabara Station, conveniently linking it to the JR rail network (Yamanote line)  and Tokyo Metro (Hibiya line).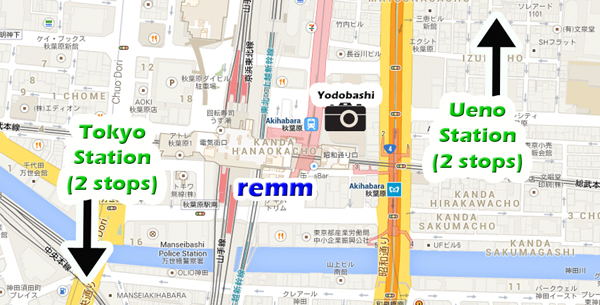 Akihabara, Tokyo Snowtrip Tips
Snowtrip Tip 1: On the main ring…
Tokyo`s most important JR rail line — the Yamanote Line — circumnavigates the urban center, connecting main train stations & neighborhoods of interest. The Remm Akihabara is affixed to JR Akihabara Station only 2 stops North of Tokyo Station and 2 stops South of Ueno Station. This makes it a convenient option for overnights to/from Narita Airport allowing ease of access for departure flights or rail connections inland to snowy regions of Honshu & Hokkaido.
Snowtrip Tip 2: Lights, cameras, action…
Japan is renown for its consumer electronics and you won`t be disappointed shopping in one of the country`s largest retail stores, Yodobashi Camera, located just across the street from JR Akihabara Station. Overseas travelers can fill-out duty-free forms, alleviating stress of customs-checks when crossing international borders on your flight home.