Baggage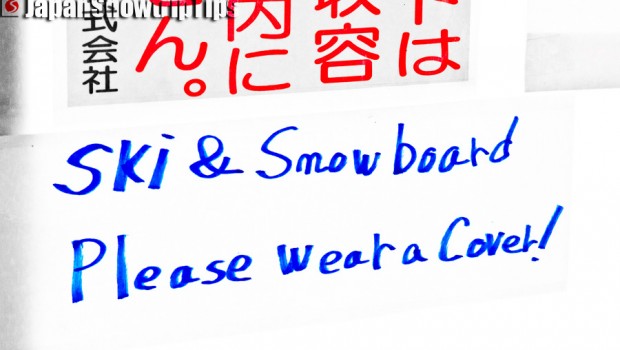 Published on April 12th, 2013 | by Japan Snowtrip Tips
0
Tips for traveling with your skis & snowboards on buses and trains in Japan: "dress" your gear
You`ll obviously need a protective case for your skis or snowboard on the plane, but we`re talking about something different here that`s also important for your Japan snow trip.
We advise every skier or snowboarder visiting Japan — in addition to your main protective ski-snowboard bag for air travel — to bring along a light-weight, foldable ski-snowboard sleeve to be used for transporting your equipment on trains and buses on the way to ski hills.
Without some sort of outer cover for your gear, bus drivers, train attendants or taxi drivers reserve the right to deny you access. Fortunately for us, our first experience with this policy ended positively as the bus driver kindly offered a giant transparent plastic bags to wrap our equipment.
If you want to avoid potentially missing the early morning ski bus or train to the mountain — not to mention look like a complete moron carrying your skis or snowboard in a plastic bag around Japan — spend a little cash on a cheap gear sleeve before you arrive in Japan.
You can easily find a cover for your skis/board made of neoprene, vinyl or other tear-resistant material for less than the equivalent of 25USD in nearly all currencies.
Snow gear transport Snowtrip Tip
What is the best way to travel your skis & snowboards in Japan? Let someone else do it for you.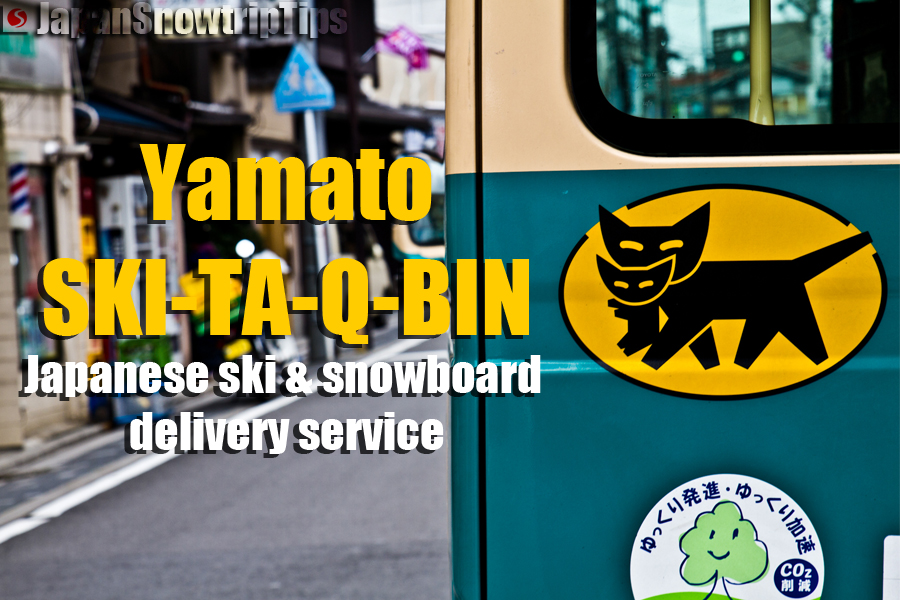 Save time, money and back-pain. Learn about how  shipping your skis & snowboards with a reliable delivery service in Japan will make your transit from point to point easier, without breaking your back or your bank account.