Snow Info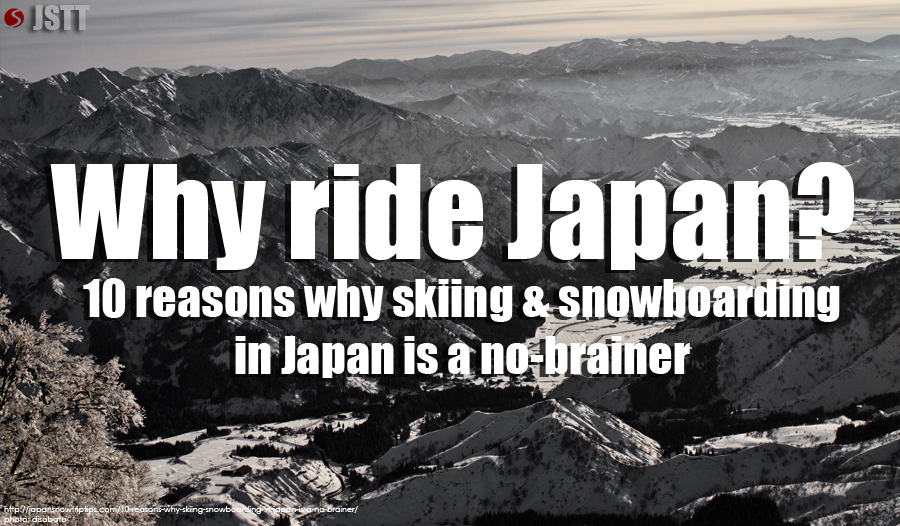 Published on April 15th, 2013 | by Japan Snowtrip Tips
0
10 reasons why skiing & snowboarding in Japan is a no-brainer for snowsliders of all styles
There are so many great places to ski & snowboard around the world. From North America`s unspoilt backcountry to medieval mountain villages in Europe, towering Andean spires of South America to Norway`s seaside fjords and plenty of other spots in between. But with so many options for snowsports lovers to get their global snow fix, what makes skiing & snowboarding in Japan so special?
Here are ten reasons why a Japan skiing & snowboarding trip should be on every snowslider`s bucket list.

+ 1. Japanese infrastructure & public transport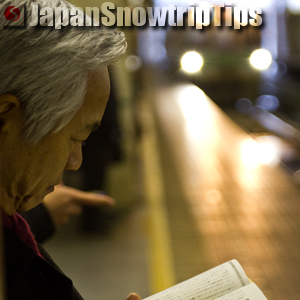 With the exception of Switzerland, there isn`t another world-class snowsports destination with such efficient public transport infrastructure as Japan. Why`s that important for you as a traveling snow bum? Because if you`re like most visitors to Japan, you`ll be reliant on trains and buses during the majority of your stay. Sure, you can rent a car for around ¥7500 per day, but driving in Japan during the winter — regardless of familiarity on the right-hand side of the road (i.e. UK & Australia) — can be a dangerous task that we do not regularly endorse. Most roads are not maintained with salt & sand as in the EU or USA. Rather, an underground system of pipes reaching the surface allows heated volcanic water to melt the road layer of water. This is helpful to reduce ice, however heavy, nearly-freezing slush creates equally hazardous scenarios. Considering a Japan Rail Pass will comfortably bring you from airport-to-city-to-ski lifts within a few hours, there`s no better way to get around than with public transit during your snow trip to Japan. Although ski buses at many Japanese ski areas do not run frequently, most major snowsports destinations offer at least one morning, afternoon and evening return option to help you sample the powdery goods conveniently.  Many ski area hotels also offer complimentary shuttles and there are always friendly taxi drivers (albeit expensive with limited English skills) that can prove useful to get you to/from the ski hill. Domestic budget airlines in Japan also give skiers & snowboarders excellent low-cost transport options to quickly access ski areas on main Island, Honshu and northern Island, Hokkaido, with relative ease.
+ 2. Cheap ski passes at Japanese ski areas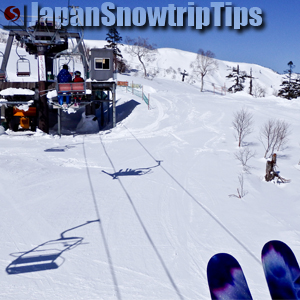 To draw another comparison between Switzerland and Japan, although top-notch rail connectivity and efficiency are shared characteristics, ski pass prices are polar opposites. Average Swiss single-day ski pass prices rank as the world`s highest at more than CHF60. Prices for ski lift tickets in Japan will put a substantially smaller dent in your wallet. Single-day ski pass costs in Japan average around 30% less than a day on the slopes in Europe or major North American ski resorts. Undoubtedly, the interconnected lift-accessed terrain at the largest ski areas in Japan (with 1-day ski passes priced around ¥5000) only equal the rideable area of mid-sized European ski domains. But how many hectares/acres do you really need when the slopes are empty and snow is up to your eye-balls!?! Not many. A day on the ski hill can rarely be considered "cheap" almost anywhere in the world today, but you can easily find countless Japanese ski areas that make for fun, rewarding days playing in Japow that won`t cost much more than ¥3500 for a full day lift ticket. Likewise, Japanese ski areas offer a lot more hourly and single ride ski passes compared to European or North American resorts. This is a great money-saving strategy that allows you to ski/board when you want and gives you more time to mix worthwhile cultural exploration with your powder submersion in Japan.
+ 3. Lack of crowds at ski areas in Japan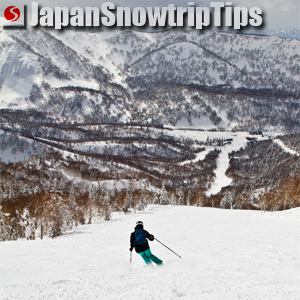 You don`t always need a massive European ski arena interconnecting the Swiss & Italian Alps to have a meaningful, memorable day on the ski hill. With very few exceptions, multi-kilometer thigh-burner trails and extensive lift networks do not exist in Japan. But something else you won`t find in Japan comparative to the European Alps or at big resorts in North America are unrelenting crowds. Will holiday periods and weekends at certain Japanese ski areas be extremely busy? Without question. But weekdays even at the country`s most well-known ski areas are relative ghost-towns compared to counterparts overseas. Although the population is an overwhelming 125million, the percentage of avid skiers/boarders in Japan is miniscule. Even if you`re only able to ride during holidays or on weekends, there are still enough quiet Japanese ski areas scattered around the snowy regions of Japan to keep you smiling (and keep you from standing in annoying lift-queues all day). As a side note to the crowds, if you do find yourself waiting in a lift line, you`ll be pleasantly surprised (as opposed to abruptly disgruntled in Europe) that your skis/board won`t get delaminated by impatient people running over your equipment from behind. Japanese lift-queues…respectful collectivism at its finest.
+ 4. Japanese onsen relaxation
4. Japanese Onsen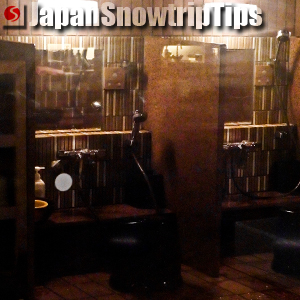 In North America, going to the spa is generally something reserved for the rich & famous or perceived too prudishly to enjoy by the masses. In Europe, spas are far more accessible in terms of entry costs and frequented by people of all shapes, sizes and income brackets. But in Japan, public bathing takes on a whole new meaning and is a special cultural component everyone — especially sore-legged skiers & snowboarders — should experience throughout their travels in Japan. Baring it all and soaking your bones after a day of shredding blower Japanese powder is one of the greatest therapeutic feelings on Earth. With entry fees as low as a few hundred Yen, a bit of self-confidence and willingness to open your cultural horizons gives you unlimited access to most onsen in Japan (tattoos might be a problem though). Still not convinced that dipping your bare-ass in volcanic hot springs is for you?  Here`s a useful beginner`s guide to Japanese onsen etiquette that will help you ease into Japanese onsen culture.
+ 5. Deepest, driest lift accessed powder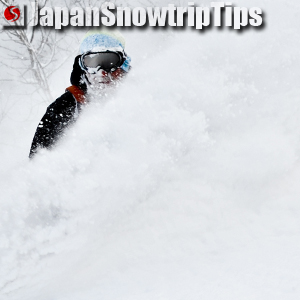 Ah, finally! We`ve come to the thing every skier and snowboarder has heard about Japan but seems to always keep wondering if it`s true. Is the snow really that good? Yes. Why is it so good? Science. After frozen air from Siberia travels across the Japan Sea collecting moisture,the nearest body of land —  Japan — gets dumped on with snow. The fact that Japan is more-or-less mountainous from North to South reaching elevations over 3000 meters (10,000ft) and has hundreds of ski lifts dotting its landscape makes it clear how this Island nation has become a mecca for powder junkies. Utah`s high-desert Wasatch Range in the Western USA is the possibly the only other spot on Earth offering similarly light, dry, meters upon meters of lift-accessed terrain. But scientifically, the water content of snow on Japan`s northern Island, Hokkaido, is slightly lower officially making it the lightest, driest snow on the planet.  Couple its fluffy consistency with immense annual snowfall totals of more than 15 meters (600 inches) in and it`s easy to understand why passionate skiers & snowboarders choose Japan to quench their powder thirst.
+ 6. Excellent food in Japan on & off the slopes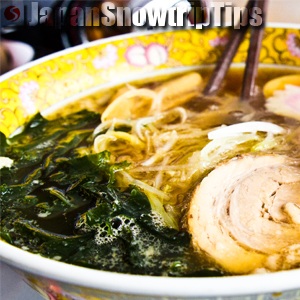 Ski resort food is universally horrible. Pizza, pasta, french fries, burgers…isn`t skiing & snowboarding supposed to be an athletic activity? Then what`s with all the garbage at ski area cafeterias? It doesn`t matter where you are in the wintry world, junk food usually rules the day at ski area lodges. You won`t always be able to escape the fried food craze at all ski areas in Japan either, but there`s a decidedly different and better selection of edible items that won`t force you to unbutton your ski pants on the chair-lift after lunch. Number one on our list is the ever-present ramen noodle soup. The Japanese take their noodles and broth seriously, so finding a huge quality bowl for less than ¥1000 is pretty standard at ski areas. If you`re more inclined to save money and want to ensure a healthy meal, then stuff a few onigri (rice balls filled with salmon or other fish, wrapped in kelp) in your backpack. You can find these great little food items for ¥150 at convenience stores anywhere in Japan. Maybe you`re more into sushi? You`re in the right place. Drop by your local ski town 7-11 or Lawson conveniences store, spend ¥500 and walk out with a yummy bento box filled with fresh sushi or sashimi. As for the booze in Japan, if you enjoy a tasty adult beverage on occasion (or on every occasion), you`ll be in heaven. You`ll definitely want to taste a few varieties of sake during your visit to find the style that suits you best (especially at the Sake Museum in Echigo-Yuzawa Station in Niigata), while beer lovers in Japan will always have countless well-brewed options to choose from. A couple of great Hokkaido sidetrip excursions for booze lovers near capital city, Sapporo, include an afternoon tour of the Sapporo Brewery or Nikka Whiskey Distillery in Yoichi.
+ 7. Japanese customer service & friendly vibes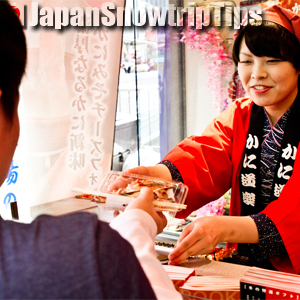 Japanese customer service is hard to beat. Whether in a downtown Tokyo department store or at a slopeside ski rental shop, you always feel well-catered to as a guest. This truly makes for a collective, happy, harmonious vibe.  Have no illusions of perfection though. There are definitely frantic moments at Japanese ski areas as well. If you ever try to slide through a beginner zone on a weekend at one of  the larger ski areas within a couple of hours of Tokyo, your patience will drop and blood pressure will rise due to overcrowded (i.e. unsafe) congested trails. Music spewing from loud-speakers can also be a bit shocking and cloud the tranquility of the setting. But after you dip off the trail into the trees, we promise you`ll be too distracted with overhead blower pow to care about horrible music echoing in the distance. When it`s time for apres ski sake or beers, you can rest easy knowing that Japanese hospitality also always extends to the bar. Walk into a ski bar in Japan and it`ll be like Norm walking into Cheers…everybody will know your name and everybody will be your happy drinking buddy. Kampai!
+ 8. Fun terrain at ski areas in Japan for all abilities at all hours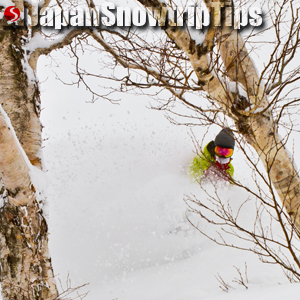 One of the best things about skiing &  snowboarding in Japan — aside from the excellent snow quality and cheap ski passes — is that much of the lift accessed terrain (on & off-piste) is very approachable for snowsports practitioners of varying levels. This doesn`t mean there aren`t giant consequential lines that`ll scare your pants off. But there is without question a very high-percentage of beginner/intermediate gradients on groomed trails at Japanese ski areas. As most skiers & snowboarders are not high-flying X-games athletes, this helps raise comfort levels and builds confidence leading to more fun on the slopes for more people. Advanced skiers & snowboarders will generally be looking to float through endless untouched powder lines and you`ll almost always be rewarded. Even upper-level riders who prefer to stay on the trail will rediscover the joy of powder carving on "bottomless" prepared slopes. Likewise, many Japanese ski areas designate certain trails as ungroomed "powder pistes" giving varying levels of riders opportunities to either taste powderlicious goodies for the first time in a controlled area or provide easy access for experienced deep snow riders to enter quick-fix powder pillage zones. If you`re the type of rider who prefers stealthy ninja missions through the trees, the white birch lining Japanese mountainsides provide some of the best tree riding on the planet. Along with fun terrain for all abilities, an incredible amount of night-skiing options exist in Japan. Night operations are not limited to a few ski areas, rather, you`ll be hard-pressed to find ski areas that don`t offer snow sliding opportunities after the sun sets.  Night skiing lift tickets are generally priced below ¥2000 making twilight sessions a cheap way to get your Japow fix under the lights.
+ 9. Cultural exploration in Japan away from the ski slopes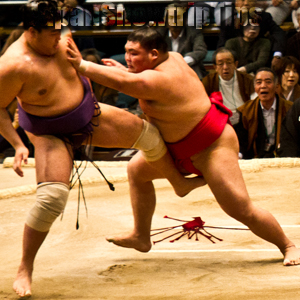 If you`re from a Western country, the cultural distance with Japan (i.e. range of similarity/dissimilarity between your culture and another) is self-evident. Language, alphabet, eating/drinking habits, individualized vs collectivist attitudes, spiritual beliefs, general social nuances…so many things will be different from what you`re used to. But for open-minded travelers, there`s really nothing more intriguing than immersion in a culture strikingly different than your own. You`ll feel out of place sometimes and likely get a few stares, but it`s all part of the cross-cultural experience. In a more literal sense of `connectedness,` the excellent infrastructure & transport network in Japan will allow you to explore far beyond the ski slopes with ease. For example, you can discover ancient Samurai training grounds in Niigata`s mountainous countryside not far from excellent Niigata skiing & snowboarding or even extend your reach via JR Pass to non-snowsports destinations like the Grand Sumo tournament in Osaka after only a few short hours on the bullet train. Your skiing & snowboarding trip to Japan has the potential to become a journey that sticks with you forever not only because of epic powder faceshots, but also the cultural growth you undergo as a traveler in a unique environment.
+ 10. Affordable international airfare to Japan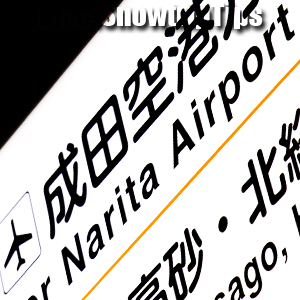 Currently, the Japanese Yen has devalued creating enticing airfare rates for snow-focused travelers from abroad (2015). Rates fluctuate, but with airfare often barely reaching 4-digits,combined with great JR Pass deals and hotel+lift tix packages always on offer, two weeks skiing or snowboarding in Japan is a feasible option for many snow-focused travelers from overseas.  When factoring miscellaneous expenses, a snow trip to Japan almost always works out to be cheaper because food, lift tix and accommodations can usually be found for less than at other snowsports hotspots around the world.