Kiroro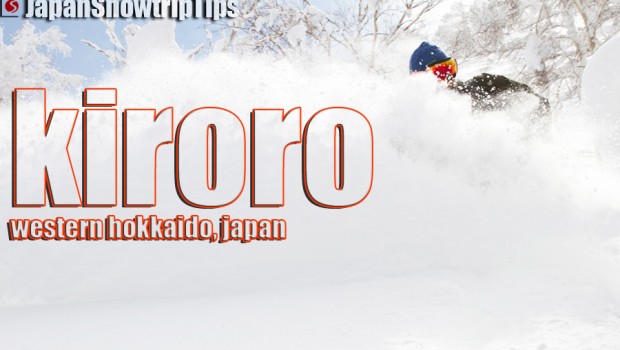 Published on April 20th, 2013 | by Japan Snowtrip Tips
0
Kiroro Snow World Resort – Western Hokkaido`s family friendly powder paradise
Kiroro Snow World
Summary: The secret`s out about Kiroro, but there`s plenty of blower pow to go around. With one of the longest winter seasons in Japan, some of the world`s deepest annual snowfall totals, excellent resort infrastructure and terrain for the whole family, Kiroro Snow World has become one of Hokkaido`s top multi-day destination ski resorts.
3.8
Hokkaido`s deepest days
For more than a decade, neighboring Niseko`s powder fields to the southwest have garnered most of the attention in Western Hokkaido. Unquestionably, Niseko lives up to its reputation as a world-class spot for faceshot frenzies on Japan`s Northern Island.
But a bit further east, sitting at similar elevation in the same downwind direction of frozen air whipping across the Japan Sea from Siberia creating one of the world`s greatest snowfall zones are the predominately north facing slopes of Kiroro Snow World. Larger Niseko might get the giant storms first as it`s closer to the sea, but Kiroro makes sure to gather more than its fair share of the world`s finest snow.
Kiroro officially reports more snow than any other ski area in Japan and maintains one of the country`s longest winter operations schedules from November into May. Not bad for the "other" big ski resort in Western Hokkaido.
Public transport access from Otaru and Sapporo, quality slopeside hotels, English-speaking staff and terrain for all levels overflowing with Japan`s highest accumulation of light, dry powder make Kiroro Snow World a Western Hokkaido ski resort worthy of attention.
Kiroro On-piste Skiing & Snowboarding

Piste riding at Kiroro is suitable for all levels and can keep most trail sliders busy for a couple of days (total 21 courses). The pistes are wide and long, but flatten out at the bottom as in most Japanese ski areas. There isn`t anything frighteningly steep on-piste, but the terrain is evenly distributed in percentages of difficulty allowing for full-day mixed-level enjoyment for the whole family.
Beginner: The best beginner run starts atop of the Asari side of the resort, accessed from the 6-seater "Gondora." This long beginner trail descends the full vertical of the ski hill as it snakes downward, offering great views of the surroundings from top to bottom.
Intermediate: There are a lot of nice, mellow intermediate slopes scattered across the mountain, all of which provide lengthy continuous vertical. Trails at Kiroro are definitely geared toward beginners and intermediates, so if you`re just learning or starting to gain more confidence on the slopes, this is a great resort for you on-piste.
Advanced: Most of the advanced slopes at Kiroro are designated as "mogul fields" on the trail map and can get tracked in busy periods creating large bumps. But the majority of black terrain comes across as `barely-black,` so don`t expect any gut-check advanced runs at Kiroro. Likewise, the majority of skiers/snowboarders at Kiroro are of a lower riding-level, so you should have a lot of room to maneuver if you want to play on the black pistes. The primary black trails are found along the lift lines of the Asari No. 2 Express and Nagamine No. 2B, each on opposite sides of the resort.
Kiroro Off-piste Skiing & Snowboarding

"Powder Line" (Nagamine 2A) on the far left of the resort as viewed from the base remains ungroomed providing a couple hours of fun in the morning following storms. Likewise, small sections alongside the groomed trails stay untracked through the day allowing access to easy pow pockets to play in. There are a lot of "short-but-sweet" off-trail options, but wide open pow fields directly accessible from the lifts aren`t generally found at Kiroro. However, discretely dipping off into the beautiful birch trees found througout the entire resort or making a short hike away from the boundary toward Mt. Yoichi will let you sample the true goodies offered at Kiroro. Be aware, if you decide to hop off the trail at Kiroro Snow World, management reserves the right to confiscate your pass. It`s one of the biggest oxymorons we`ve encountered riding in Japan. Kiroro markets its incredible snow totals and snow quality — which it unquestionably has — yet openly informs riders that you can`t officially ride it.  A ski resort accessible via public transport with excellent infrastructure, fifteen meters of annual average snowfall and flowy well-spaced birch trees blanketing pow-filled off-piste terrain shouldn`t have restrictions placed on it. For us, it was great fun off the trail…or was it? We can`t make any official claims about Kiroro`s off-piste riding, but unofficially it`s a good time. Also of note, Kiroro is much more geared to skiers due to the need for somewhat lengthy traverses through flat areas from off the trail. The sheer snow totals and quality make Kiroro a great spot for powder play, but have no illusions of life-altering, kilometer-after-kilometer of untouched freshies. Deep? Absolutely. Entirely fulfilling? Not quite unless 25 seconds of bliss is enough.
Kiroro Crowds

Kiroro is becoming more popular with overseas visitors who stay on-site at the Piano Hotel or Mountain Hotel. This coupled with proximity to Sapporo (pop. 1.8million) makes it extremely unlikely that you`ll have the slopes all to yourself even during the week. But outside of holiday periods, there is generally enough terrain to keep people from bumping into one another. Chances are, if you know where to go, you can shred for a couple hours and still lay down solo tracks in some of the hidden pow pockets scattered around the lift accessed terrain. It`s much busier on weekends during and outside holiday periods. If you`re experienced enough to duck off the trail and into the trees you`ll probably be able to find nice short untouched lines for a while, but that`ll take insider knowledge and likely a short hike or two.
Kiroro Ski lifts
There are a total of nine (9) ski lifts at Kiroro Snow World — 1 six-seat gondola (the Gondora), 4 high-speed covered quads, 1 high-speed covered double and 3 pair lifts. As the ski area is separated into 3 distinct riding zones, base lifts get you to pretty much where you want to go without hassle, albeit not extremely quickly. Overall the lift system at Kiroro didn`t impress or bother us much, but the time spent off the lifts (in waist-deep pow) will help you forget any lift-system imperfections.
Kiroro Snow

Kiroro reports the most snowfall of all Japanese ski resorts and has possibly the lightest, driest snow we`ve ever floated through. Notice we said floated through…not floated on. The snow quality and depth at Kiroro is otherworldly. It`s more like falling through pillow feathers than sliding on snow. Niseko has otherworldly snow too, but they`ve also got otherworldly amounts of people compared to Kiroro on any given day. Kiroro`s snow is without question some of the best in Japan and that`s saying a lot considering how many Japanese ski areas could realistically make that claim.
Kiroro Mountain Stats & Ski Trail Map
+ Terrain
Beginner: 33%
Intermediate:34%
Advanced: 33%
# of Runs: 21
Longest run: 4 km
+ Elevation & Snowfall
Base elevation: 570m
Summit elevation: 1180m
Vertical: 610m
Avg. yearly snowfall: 13 meters
Season: mid-November to early-May (*longest winter season in Japan)
+ Ski Passes & Operation Hours
All day (day & night ski): 5000yen
7 hour: 4600yen
5 hour: 3900yen
3 hour: 3000yen
Evening ticket from 16:00: 2300yen
Night ticket from 16:30: 1500yen
Night19 from 19:00: 900yen
single gondola ride: 1000yen
Daily Hours: 9:00am-4:15pm (High season)
Night riding: Yes
*prices shown are for High season; reduced rates for early & Spring operations
*reduced senior & child lift tix rates available
*additional lift ticket purchase options exist 
+ Access
Nearest town: Akaigawa Onsen (4km); Otaru (27km)
Nearest train station: Otaru JR; *no train access to Kiroro Snow World
Car: 27km from Otaru IC (Sasson Expy.)
Public bus: Yes, Chuo bus, Otaru JR station (50 min.); * first bus departs 8:10am Otaru JR station
*Car recommended: Yes
Kiroro Snowtrip Tips
Snowtrip Tip 1, Ride the Chuo to Kiroro pow
If you stay in Otaru or Sapporo, you can hop on the Chuo bus originating at either JR train station. The ride from Otaru takes 50 minutes while the bus ride from Sapporo lasts for 1.5 hours. Cost is around 1000yen/pp/RT. The scenery along the twisty mountain road alone is worth the money but the skillful driving of the Chuo bus operator makes it a real deal by taking the pressure of you to negotiate the tricky, likely heavily snow covered mountain road from Otaru to Kiroro.
Snowtrip Tips 2: Unofficially ride off piste in the epic trees
The trees at Kiroro are great — wide, well-spaced, beautiful leafless birch lining mid-steep pitches (25-35+°) with waist deep blower pow and often not a track in sight. But there are a few reasons why you might not see a lot of tracks in Kiroro`s trees on any given day.
a.) Kiroro attracts a lot of families with lower-level skill-sets.
b.) The topography of Kiroro`s off-piste treed areas undulate with gullies that can definitely leave you in flat spots that`ll take a lot of time & energy to walk out from.
c.) The resort layout requires that you give a bit of thought before dropping in the trees as you can easily end up far away from your intended meeting point as the resort spreads out widely to two distinct lift-deviated areas.
d.) The primary reason Kiroro`s trees don`t seem to see much traffic is because of the official strict resort off-piste policy forbidding off-piste riding.
Do we recommend the awesome trees at Kiroro for experienced, advanced deep pow riders? Yes. Do we officially recommend "riding in" the trees at Kiroro? No. See what we did there? Follow our recommendations as you`d like…or not…or do…or pow.
Snowtrip Tip 3: Remove pow skis and snowboards from quiver
More snow falls annually at Kiroro Snow World than any ski area in Japan. Generally, if you aren`t equipped with proper powder skis or snowboard that`ll keep you afloat in the world`s lightest, driest pow, you`re going to suffer. If you show up at Kiroro and don`t need powder skis or board, it`s either a rare dry spell during the winter or more likely, it`s summer.  Here`s our recommendation for the world`s most versatile powder snowboard.
Snowtrip Tip 4: Beware of falling snow
You`ll see signs printed in English on many of the restaurants and lift stations at Kiroro stating: Beware of falling snow. If you see a sign posted somewhere with this warning, take it seriously and be sure to stand in a safe place. This snowtrip tip isn`t a joke. We watched very large displacements of roof-snow drop right in front of us twice on the same day within a 1-hour span. Kiroro gets the highest yearly accumulations of snow in Japan so it`s gotta` go somewhere after piling up on a roof all winter and somewhere means downward.
Snowtrip Tip 5: Parents repeat after me: Hahahaha! au revoir les enfants!
When you drop your kids off at l`Atelier ("the meeting place") with Annie Kids`Ski Academy originally from France, the little ones will be happily occupied in their own dedicated children`s learning area while you get some free time in Kiroro`s pow. It makes a lot more sense than watching everyone else float through freshies while you dig your kids out of waist deep blower listening to them cry about how deep, soft, perfect powder snow is horrible.
Snowtrip Tip 6: Sleep slopeside or oceanside
In resort there`s the Piano Hotel (282 guest rooms) which is a quick 3 minute free shuttle to the lifts and the smaller less posh Mountain Hotel with ski-in-ski-out access. Both are good options if you want to stay directly at the ski hill. Otherwise, we recommend staying in Otaru or Sapporo as you`ll save money on lodging and be able to enjoy excellent Hokkaido activities away from the ski hill or visit other fun Western Hokkaido skiing & snowboarding destinations.