Kyoto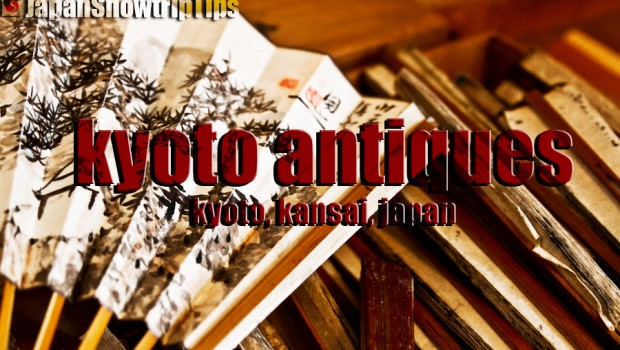 Published on April 21st, 2013 | by Japan Snowtrip Tips
0
Kyoto Antique Shops: a smile from the present, a gift from the past
Kyoto Antique Shops
Summary: Explore some of Kyoto`s classic antique shops alongside the Kamogawa (Wild Duck River) while giant tour bus groups bump into each other at major temples and other crowded corners on the main circuit.
4.6
Hidden treasures in Kyoto
Nearly everyone who visits Japan wants to buy a souvenir that embodies Japanese culture. If that`s your style, then Kyoto is a place that will definitely add some weight to your luggage for the return trip home.
As Kyoto stood as the seat of political and social power in Japan for centuries, the city is truly a treasure chest of antiques and harbors shops perpetuating the traditions of artistic craftsmanship including lacquerware, painting, printwork, silkenware and kimono fabrication.
Find the small corner of Kyoto between the Higashiyama & Gion districts northeast of Kyoto Station, just opposite the eastern bank of the Kamo River, and discerning shoppers can find special remembrances of Japan that can`t be bought in touristy trinket huts.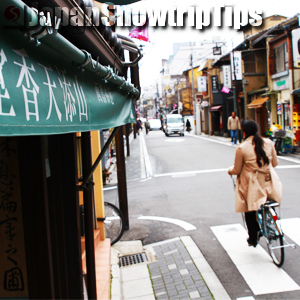 You can likely stumble across quaint little shops selling unique antiques in various spots around Kyoto, but our favorite collection of antique dealers are located just south of the junction of the Karasuma & Tozai subway lines between the Keihan-Sanjo & Gion Shijo stops.
These interesting little shops are on the northern end of Yamato-oji (also called Nawate Street) very close to the Keihan-Sanjo station, as well as tucked away in the small side streets including Shin Monzen dori & Furomonzen dori emanating eastward.
Kyoto Antique Shop Snowtrip Tips
Snowtrip Tip 1: Two specific shops are worth special attention.
These shops are located within a few minutes by foot from one another and specialize in antique paintings & calligraphy from the 16th-20th centuries.
The first art gallery, Yamazoe Tenkodo Co. Ltd, recognizable by its green awning, is found on the east side of the street at the corner of Yamato-oji & Furomonzen. The gallery has been family owned for multiple generations and is currently run by Ryo Yamazoe. Mr. Yamazoe is friendly, knowledgeable, fluent in English and offers excellent ink paintings originating from the Kano-ha, one of Japan`s premier painting schools influential in creating art for the elite & powerful families of the Japanese Shogunate from the 1400s through to the Meiji Resoration which began in 1868. You can expect to pay a (very fair) minimum of 3000yen for prints.
The second shop, Seikan-Do Maezawa Co. Ltd, located on the south side of Shinmonzen Street, not far from the intersection with Yamato-oji Street, also specializes in rare ink paintings from the same time periods. But we were attracted to the far less expensive yet far from less impressive collection of antique Japanese fans piled in boxes in a corner near the door. Take some time to browse through this hidden treasure box and find a few magnificent collectibles for only 500-1000yen each.
Snowtrip Tip 2: Take your time and be patient before breaking out your Yen.
There are truly countless beautiful pieces of art (primarily prints) on display. Take your time to look through the artwork and keep in mind that treasure isn`t simply found, it needs to be discovered. Some shops will display pieces of (plastic protected) artwork outside their front doors in small wooden boxes so passers-by can browse the materials, while others will show the style of antiques inside via window displays only. If something catches your eye outside, chances are the antique dealer will have even better things hidden inside that might require asking. We advise patiently choosing your unique piece of artwork as opposed to buying the first attractive thing you see. Definitely give yourself at least 1 hour to casually explore the shops bunched together just south of the Keihan-Sanjo stop.
Snowtrip Tip 3: Reservations are accepted and smart
Don`t be afraid to ask the shop owner to hold your selected art for a short designated period of time, which will allow you to browse other shops to compare quality & price. Most shop owners will gladly reserve your selections, but don`t expect them to wait all day. Be patient and discerning, but if your heart is set on a specific piece of art don`t procrastinate too long.
Snowtrip Tip 4: Try to learn some history about your artwork.
Not all shop owners will be able to speak English with you. In fact, it`ll be a bit of a rarity ultimately making your Kyoto antique shopping experience truly authentic and far more rewarding than buying a worthless trinket made in China (no offense to trinkets made in China, but you`re looking for traditional Japanese items right?). If a shop owner is able to communicate in English, attempt to gather some information about the artwork including the name of the artist, style, purpose for creation, date of creation, location of creation, etc.
Snowtrip Tip 5: You can barter a bit, but generally it`s rude if you`re too pushy about price.
If you`re purchasing one piece of art, we suggest simply paying the asking price. If you intend to buy multiple pieces of artwork, it is acceptable to attempt negotiating a slight discount. It`s likely the shop owner might apply a rebate without asking. You`ll need to spend more than the typical 300yen it`ll cost for a key chain, but the 3000yen spent on a unique piece of Japanese history is more than worth it for the priceless memories your Kyoto treasure will elicit for years to come.