Iga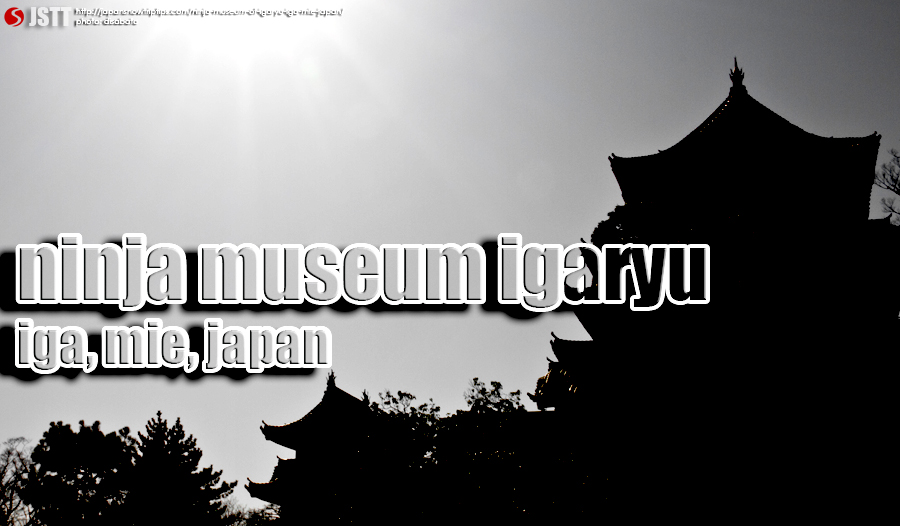 Published on October 1st, 2013 | by Japan Snowtrip Tips
0
Ninja Museum of Igaryu, Iga, Mie, Japan – Ninjas are way better skiers and boarders than you…
Ninja Museum, Iga, Japan
Summary: Everyone wishes they could ride their skis or snowboard with the agility of a ninja. Maybe a visit to the Ninja Museum of Igaryu in the Kansai region of central Honshu, Japan, will give you the inspiration to shred like a shadow warrior.
3.8
Off the beaten snowtripper trail
If you think it`s cliché to be infatuated with Ninjas, you might be right. But legends of stealthy, black-clad assassins flipping from roof-top to roof-top are one of the most iconic cultural exports from Japan into mainstream Western imaginations.
With a background defined by espionage and secrecy, much of Ninja history is a bit hazy for scholars. But practitioners of Ninjitsu during Japan`s feudal era up until the turn of the 20th-century undoubtedly contributed to shaping the socio-political history of Asia.
Two locations around 2-hours East of Osaka — Koka, Shiga prefecture & Iga, Mie prefecture — are considered the most significant areas in Japan with traceable roots to Ninja ancestry.
Atop a hillside over-looking the old castle town of Iga-Ueno in the shadow of beautifully reconstructed Ueno Castle (16th century), is where you`ll find one of the tributes to ninja fact & folklore, the Ninja Museum of Igaryu.
Ninja Museum Igaryu Info, Cost & Hours

The Igaryu ninja museum isn`t a blockbuster Disneyland-style destination, nor is it actually very close to Japow destinations in Nagano or Niigata. However, if you`re utilizing Osaka or Nara as a short-stay base for your international flight to/from Kansai International Airport (KIX) before or after your snowtrip adventures, a half-day excursion off the tourist track to Iga is a unique, slow-paced cultural journey worth making.
You`ll probably see  a few cheesy re-enactor mascots wandering the site in multi-colored ninja gear, but these rainbow (non)warriors actually add a bit of fun to the environment. After paying the low entry fee (¥700) you can follow along on a short guided tour of a reconstructed ninja house with trap-doors and secret passages. A bit of Japanese would be helpful as an English tour wasn`t offered, but we love that "smile, nod and make new friends" kind of Japanese stuff. If your timing is right (and for small added fees), you`ll also be able to watch weapons exhibitions and maybe even participate in a hands-on weapons technique tutorial with the chance to fling a few throwing stars.
Otherwise, your self-guided walk through the small museum harboring artifacts, photos, diagrams and written descriptions of ninja history (with English translations) will let you trace the footsteps of Japan`s mythical ninja clans who clandestinely trained near-by for centuries.
Ninja Museum Igaryu Entry fees: ¥700 (adult), ¥400 (child)
Ninja Museum Igaryu Hours: 9AM-5PM (last entry 4:30PM)

Ninja Museum Igaryu Access
You can easily reach the Ninja Museum of Igaryu (Ueno Park) utilizing your JR Pass from major Kansai cities, Osaka, Kyoto or Nara. After arrival at Iga-Ueno Station (not Ueno Station in Tokyo) either walk for 35 min. to Ueno Park or take the Iga Railway line for approximately 7 minutes to Ueno-shi Station at the foot of the castle closer to the museum entrance (additional cost for Iga rail line approx. ¥250).
Listed below are the multi-stage rail transport options with travel times and changes required for accessing the Ninja Museum of Igaryu from Kansai`s main urban hubs.
From Osaka or Nara:
JR Yamatoji Rapid train to Kamo Station-Kyoto (1 hour). – change – JR Kansai Line to Iga-Ueno Station (35 min.) – change – Iga Railway to Ueno-shi Station (7 min.) – walk to Ueno Park (5 min.)
From Kyoto (*recommended route):
JR Special Rapid train to Kusatsu (20 min.) – change – JR Kusatsu to Tsuge (45 min.) – change – JR Kansai line to Iga-Ueno (35 min.)
Ninja Museum of Igaryu Snowtrip Tips
Snowtrip Tip 1: Be quick like a Ninja…find a seat on the train.
The train ride originating in Kamo that winds its way into the once secluded mountain valleys of Iga is a special one. The train is a silver-&-purple-colored single-car that evokes a sense of nostalgia (and curiosity), but only provides limited seating for passengers. Without being pushy or rude — especially to elderly passengers in need of seats — we recommend attempting to secure seats as soon as possible. The little single cabin train makes a few stops along the way from Kamo to Iga-Ueno so if you don`t have a seat immediately upon departure, there`s a chance you`ll be able to find one later in the journey. However, the train ride is long enough that standing the entire time would be uncomfortable.
Snowtrip Tip 2: Be patient like a Ninja…allow enough time to casually enjoy the cultural excursion.
The museum itself will not take up much of your time (1 to 1.5 hrs), but as you`ll probably be staying in one of the main Kansai cities nearly 2 hours away by train you`ll need approximately 6-hours total to complete the round-trip. Within those six hours you`ll experience one of the most unique train rides of your life, wander the streets of what was one of the great castle-towns of feudal Japan, tour the grounds of wonderfully re-constructed Ueno Castle for free (interior tours for a fee), visit the Ninja Museum, browse the gift shop and probably grab a little something to snack-on before heading back to your base in lively Osaka, intriguing Kyoto or peaceful Nara.
Snowtrip Tip 3: Be humble like a Ninja…appreciate the experience solely for the experience.
In reality, the Ninja Museum of Igaryu is actually a side-note to the excursion. We highly recommend making the journey to Iga, but don`t get your hopes up for a life-changing museum experience. The real memories we built came from the quirky single-car train ride, unhurried (and uncrowded) stroll around the beautifully maintained castle grounds and broader understanding that we were visitors in a place that played an interesting & significant historic role in Japanese culture.
Snowtrip Tip 4: Be agile like a Ninja warrior…but strong like a sumo wrestler.
A sidetrip to the Ninja Museum Igaryu is a great, off-the-beaten path excursion in the Kansai region. But if you`re skiing or snowboarding adventure in Japan has you sliding through Osaka before or after submerging in Japow during March, you`ll definitely want to secure tickets for one of the country`s top sporting events, the Grand Sumo Tournament. To help get you moving toward your seats to one of Japan`s top sportive & cultural exhibitions, check out our helpful Osaka Grand Sumo Tournament info.