Lodging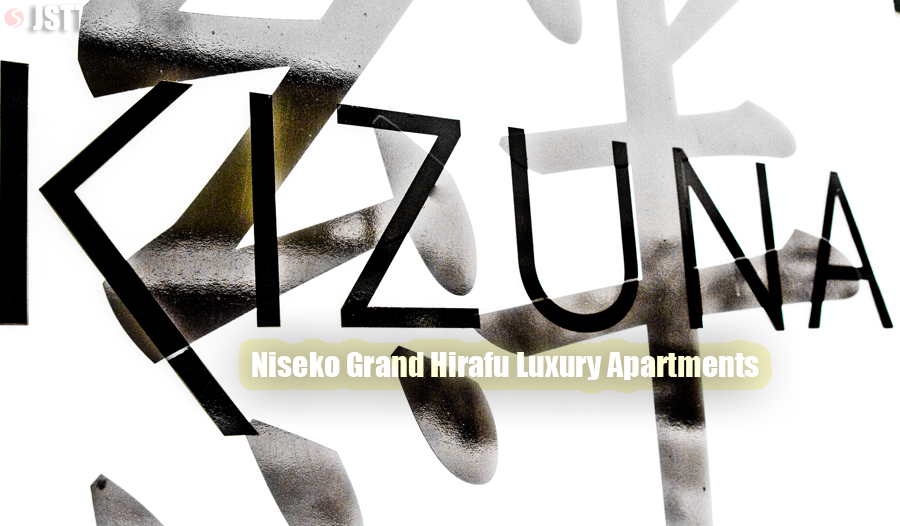 Published on September 10th, 2014 | by Japan Snowtrip Tips
0
Kizuna Apartments Niseko Hirafu Luxury Accommodations
Kizuna Niseko Luxury Apartments
Summary: Hirafu Village is where the action takes place in Niseko when the on-hill action is over. The classy yet welcoming Kizuna Apartments are positioned and priced perfectly to help make your Niseko ski holiday a top one on & off the slopes.
4.8
Top Niseko Comfort & Style
Luxury and value-for-money aren`t often in the same sentence when describing Niseko accommodations.
But the stylish, perfectly positioned Kizuna Apartments defy the principle.
Kizuna offers the touches of class, comfort and convenience expected from top Niseko ski resort accommodations without sky-high prices.
Only 7-minutes by foot from the Grand Hirafu Gondola, Kizuna is prime Upper Hirafu real estate.
Along with great views on the Hirafu ski slopes & across the valley to inspiring Mount Yotei,  Kizuna Niseko places you at the doorstep of Hokkaido`s famous powder paradise while offering easy access to the restaurants and nightlife that have made Niseko Japan`s most internationally energetic ski area.
Kizuna Niseko Hirafu Luxury Apartments Attributes

Impressive Hirafu Ski Area and Mount Yotei views
Walking distance to Grand Hirafu lifts & village entertainment
Free Hanazono Resort ski shuttle stop outside
Modern stylish interiors (1 to 3br)
Comfortable beds
Secure key swipe entry
Equipped kitchens & heated floors
Private ski locker in drying room
Kizuna Niseko Hirafu Luxury Apartments Access

Kizuna Apartments Niseko are minutes from Grand Hirafu pow and lower village nightlife. For availability, rates & info visit kizunaniseko.com
Kizuna Niseko Hirafu Luxury Apartments Snowtrip Tips
Snowtrip Tip 1: Ski hire the way it`s supposed to be
Walk from your Kizuna Apartment front door for 5 minutes, drop in, get you gear and get out on the Hirafu slopes while others stand in line. Beat the crowds and save some Yen by hiring your ski gear from the friendly, experienced staff at Harro`s Snowsports, conveniently located near the base of the Grand Hirafu Gondola.
Snowtrip Tip 2: Eat-in or Eat-out. Either way you`ll eat well.
Stroll from Kizuna`s Upper Hirafu location into Lower Hirafu to reserve a spot at the always packed Rosso-Rosso`s. You won`t complain about the ¥5500 per person tab after enjoying a famous Hokkaido steak grilled to perfection. Otherwise, drink a beer and grab a pizza from the fun local`s favorite pizza joint, Yummy`s.
Snowtrip Tip 3: Walk this way (carefully)…
Kizuna Niseko is in a prime spot between the Niseko Mountain Resort Grand Hirafu ski slopes and entertainment, but regardless of where you stay in Niseko, it`s a good idea to come prepared with proper winter shoes. Your high heels and trendy sneakers will look great…until you fall on your ass and end-up in a cast because you valued fashion over common-sense. Niseko gets 15 meters of snow annually. Sidewalks will be covered in mounds of snow (and thick ice) which means slopeside conditions are almost always awesome, but not so awesome for the cement. Even if you already have sturdy winter footwear, it`s not a bad idea to invest in some inexpensive slip-on traction spikes that`ll help keep you upright (even when staggering home late night after the bar).
Snowtrip Tip 4: Niseko backcountry stash specialists – HPG
When you`re not sleeping or relaxing inside the stylish Kizuna Apartment walls, head out into Niseko`s bottomless powder fields with the mountain pros at Hanazono Powder Guides.  There`s a free shuttle right outside the Kizuna front door that`ll get you to Hanazono Resort 308 Lodge. You can guess by their name that HPG know where to find the pow stashes you`ve been dreaming of. Stop dreaming. Shred Japow with HPG.