Lodging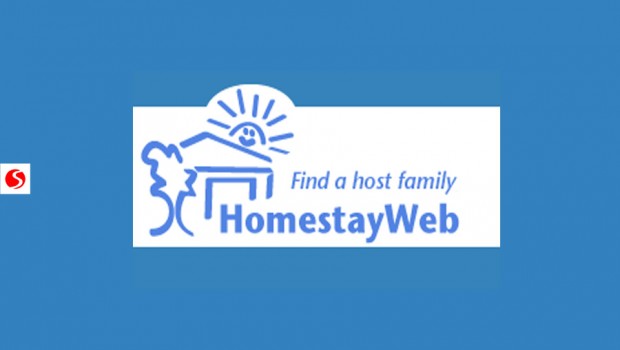 Published on October 12th, 2013 | by Japan Snowtrip Tips
0
Home-stays in Japan: cheap rooms with priceless appeal
Accommodations in Japan at traditional ryokan (Japanese inn) or Western-style hotel with amenitiesare usually very expensive. But if you`re looking for cheap, budget lodging in Japan that`ll save you money and offer the chance to experience life through the eyes of a local, find a home-stay host.
For only $10 per month, you can create an account to contact hosts in Japan (and around the globe). As of 2015, there are nearly1600 hosts listed worldwide.
Browse HomestayWeb for free to see if hosts are available, then if you`re serious about staying with them, pay the monthly fee to gain access to contact details.
Contacting hosts on HomestayWeb
Contact hosts directly through the site messaging service or post a general profile with summary of your travel intentions so all members of the HomestayWeb community can potentially offer you a place to stay. It`s a good idea to contact hosts directly and post a general profile message. You never know…sometimes an opportunity to stay somewhere you hadn`t previously considered could lead to magical travel memories and future friendships.
Is a homestay in Japan for me?
It`s a leap of faith to hop across the ocean to stay with people you`ve never met. But the same can be said of those willing to host travelers in their homes. Flexibility, patience and awareness of differing cultural behaviors are necessary components to making your homestay in Japan positive. Homestays aren`t just for teenagers or university students any more. Adult travelers of all ages can benefit from immersing in Japanese culture, as well as save heaps of cash for sumo tournament tickets or lift-tix to explore ski areas in Japan.
The opportunity to participate in cross-cultural exchange is a great alternative to staying in hotels during your entire trip to Japan and often leads to strong long-term bonds. With a positive, open-minded, respectful approach, your homestay in Japan will remain a rewarding memory that lasts for the rest of your life.
HomestayWeb hosts for skiers & snowboarders in Japan
Most homestay hosts in Japan are located in major urban areas. But this isn`t bad for skiers or snowboarders in Japan, specifically in Hokkaido. Sapporo — the northern Island`s capital and largest city — is a prime base for exploring Western Hokkaido ski areas and has a number of hosts listed on the site. There are also a limited number of families scattered around other snowy prefectures in Japan — e.g., Akita, Aomori, Iwate, Nagano & Niigata — that could provide nice places from which to stage Japan snowsports adventures.
Japan Homestay Snowtrip Tips
Snowtrip Tip 1, Bring Gifts

Gift-giving in Japanese culture is a big deal in business and personal life. Show cultural courtesy to your host(s) by bringing a little something special from your area. Always bring something for the home owner(s), any children and the grandparents who might also live near-by (multi-generational households are common throughout Japan). Almost more important than gift-giving, is gift wrapping. You could theoretically bring an empty box decoratively wrapped and receive as many friendly smiles as having nice contents in the box (not really but almost). Your gift doesn`t need to be elaborate and by Japanese cultural standards it shouldn`t be. If it`s too expensive it will likely be received with a hint of shyness or shame. Keep it simple, make sure it`s small enough to fit in your bag, don`t spend too much and try to make it something unique to where you`re from.
Snowtrip Tip 2 , Stay in touch and do a little cultural research first.
If you want your homestay experience to start positively, be sure to stay in touch with your host(s) regularly prior to your arrival. With potentially limited common language skills, it`s best to make sure everyone is on the same page. Likewise, do a bit of research on local Japanese culture beforehand. Having an idea about the interesting sportive & cultural opportunities in the region before arrival will give you some common ground to explore & discover together after you get there.
Snowtrip Tip 3, Learn the lingo
Many Japanese know a little English, or even some French or German, but they`re are often too self-conscious to speak openly. Finding multilingual Japanese people outside of big cities can also be challenging. Learning some important Japanese words and phrases will help you connect with your host(s) and make your overall travel experience in Japan far smoother. Although your host(s) might or might not speak your language, you`ll still likely be welcomed with impeccable Japanese hospitality and offered a glimpse into Japanese life hotel-bound visitors will never experience.

*Disclaimer: Japan Snowtrip Tips is not responsible for the experiences or well-being of those following our recommendations concerning HomestayWeb services or hosts. Our homestays in Japan were marvelous, but we make no guarantees as to your own homestay experiences.