Ski Regions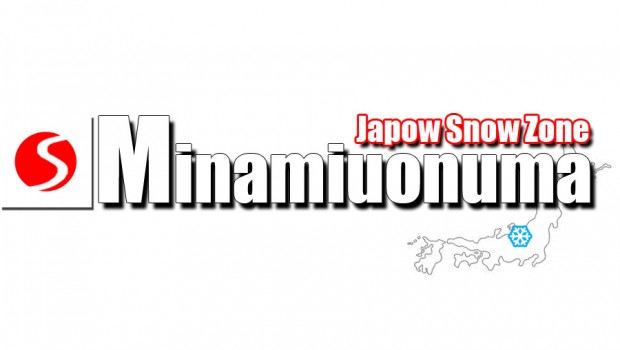 Published on October 1st, 2013 | by Japan Snowtrip Tips
0
Minamiuonuma, Niigata, Japan Skiing & Snowboarding Region
Located just beyond the better known Yuzawa Snowcountry ski areas, the Minamiuonuma region of Niigata prefecture harbors its own share of great skiing & snowboarding resorts.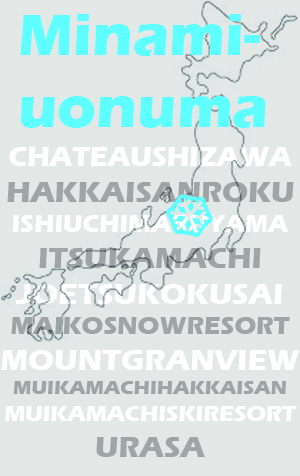 Excellent terrain for all abilities, deep powder conditions for off-piste junkies, adequate lift infrastructure, lodging options, easy transport accessibility from Tokyo (2 hours) or Niigata City (1 hour) and less crowds round-out why this is a place snow riders in Japan will appreciate.
Similar to neighboring Yuzawa, the ski resorts in Minamiuonuma are generally positioned along the same main JR tracks, making it relatively easy to combine short train rides with ski buses to reach multiple ski resorts from day to day in a single ski holiday.
Although lower in elevation than other spots in the Japanese Alps (most ski areas top-out below 2000 meters), the natural landscape, friendly locals and quieter slopes make Minamiuonuma a desirable destination if you`re looking to escape the crowds that gather in Nagano resorts to the Southwest (e.g. Hakuba) or near-by Yuzawa (e.g. GALA Yuzawa).
Basing yourself in Shiozawa or Muikamachi will give you a glimpse into regional rural Japanese life removed from the tourist track, but be aware that amenities are scarce. Otherwise typical ski-in-ski-out lodging is available in Chateau Shiozawa and Joetsu Kokusai.
Yuzawa town just across the prefectural border probably offers the highest concentration of accommodations while still providing quick access to Minamiuonuma skiing-snowboarding spots. We also highly recommend looking for a homestay in Minamiuonuma, as this is one of the best ways to immerse in local culture (and maybe even find a friendly host who will show you the stash spots on the  mountain).
Hakkaisan — our featured Minamiuonuma ski area below — delivers some of the best skiing & snowboarding opportunities in the region and serves as a prime example of the rural scenic beauty, slower pace, lack of crowds and consistently deep annual snow-packs that make this small corner of Honshu a winter wonderland not to be missed.

Minamiuonuma, Niigata Snow Region Snowtrip Tips
Snowtrip Tip 1, Eat and drink the rice.
Along with great snow riding, Minamiuonuma is considered the epicenter of Japanese rice growing. The reputation of the "Uonuma rice" grown locally contributes to the great local food, but also makes it one of Japan`s premier sake regions.
Hakkaisan sake — produced from the fresh Spring run-off flowing down from mythical Mount Hakkai — is possibly the finest sake variety in all of Japan and can be tasted (along with nearly 100 hundred other varieties) for only 500 Yen at the Sake Museum Ponshu-kan in Echigo Yuzawa Station just across the regional border of Minamiuonuma in Yuzawa town.
Snowtrip Tip 2, Pow & culture in Minamiuonuma
Mixing centuries-old samurai history with a day of riding at near-by Hakkaisan Ski Area makes a memorable day of pow stashes and cultural exploration. Visiting Untoan Temple in Muikamachi, Minamiuonuma is a great 1.5-2-hour side-trip that we recommend during your skiing & snowboarding journey in Niigata. 
Snowtrip Tip 3, Get out-of-bounds but be smart about it.
The sidecountry and backcountry in Minamiuonuma offers excellent terrain with incredible annual snow totals to keep off-piste powder junkies smiling. But if you don`t know where to ride or get your ski pass pulled because you were riding in an off-limits zone your smile will fade fast. Safety comes first in the backcountry so you should consider hopping into the sidecountry or farther afield at Hakkaisan with local backcountry skiing & snowboarding guides in Niigata, Japan — Triforce. We think their offering could be improved, but if you can`t find a friendly knowledgeable local to show you the pow stashes (you probably can), consider hiring Triforce.