Ski Regions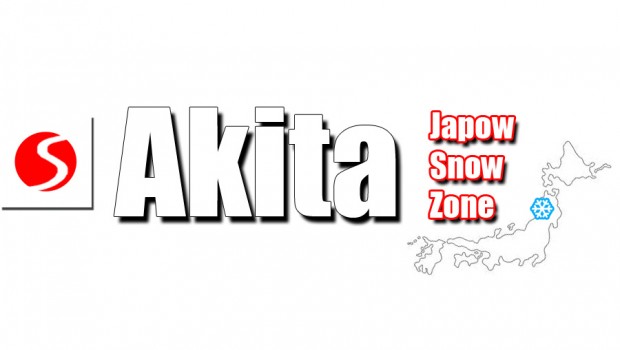 Published on October 1st, 2013 | by Japan Snowtrip Tips
0
Akita, Tohoku, Japan Skiing & Snowboarding Region
Lightly-traveled Akita Prefecture in northwestern Honshu doesn`t have many destination-style ski areas, but what it lacks in size or variety it makes up for in solitude.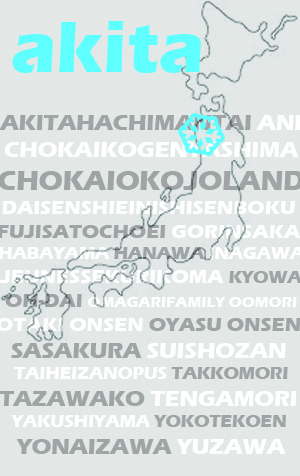 Although statistically accumulating less snowfall than other Tohoku prefectures (e.g. Iwate or Fukushima), zero-lift lines, friendly locals, beautiful scenery and very good snow quality make skiing & snowboarding in Akita one of the best options in Japan for escaping the crowds.
It`ll require more logistical planning to reach this area compared to other Japanese snow zones — e.g. Western Hokkaido or Yuzawa, Niigata — but you`ll be reminded why unpretentious, crowdless powder fields are often more fun than larger ski areas with traditionally better attributes.
Akita ski hills are reachable by JR train with local ski bus connections — mainly from Akita City or Morioka (Iwate prefecture) — but accessibility via public transport is challenging.
Driving or hiring a shuttle/taxi is a far more convenient option and will help you make the most of your time on & off the trails.
The elevation, lift-accessible terrain and resort amenities will likely be lacking at most Akita ski hills for those wanting week-long entertainment at a singular ski destination during their Japan snow trip. But sliding off the tourist track for a couple of days to our featured Akita ski area below — Tazawako– is well-worth a wintry excursion in Tohoku.

Akita, Tohoku Snow Region Snowtrip Tips
Snowtrip Tip 1, Stay in Iwate to ride in Akita.
Although Akita City seems the logical urban origin point for Akita prefecture ski areas, Morioka in Iwate prefecture is a better base from which to explore. Public transit connections are a bit quicker and it`s more centrally located to other quality Tohoku ski areas North, South and West of Mount Iwate, including Appi Kogen and also our featured Akita skiing & snowboarding destination, Tazawako.
Snowtrip Tip 2, The Japan Sea is friendlier than the Pacific Ocean in winter…but it`s still nasty.
Much like all of Tohoku during the winter months, Akita ski areas get pummeled by violent weather. Normally, the Japan Sea-side of the country experiences more welcoming conditions (i.e. more sunshine and less wind) than ski areas to the East of Mount Iwate (Pacific Ocean side), but you`ll still want to bring a face-mask along on most winter days.
Snowtrip 3, Ride out-of-bounds in Tohoku, but be prepared with the right gear.
Venturing away from groomed trails is a great idea for snow explorers in Tohoku. Many Tohoku ski areas do not officially permit off-piste riding, but there is a lot of accessible terrain via short, lift-assisted hikes throughout the region. Snowfall accumulation in Tohoku nears 15 meters in spots making backcountry safety essential if you decide to exit ski area boundaries. Here`s a helpful backcountry skiing & snowboarding safety gear check-list that`ll help you stay safe in the Japanese high-country and beyond.