Ski Regions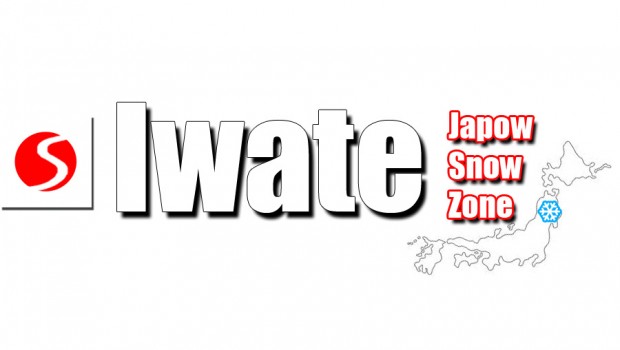 Published on October 1st, 2013 | by Japan Snowtrip Tips
0
Iwate, Tohoku, Japan Skiing & Snowboarding Region
Iwate is Japan`s second largest prefecture, yet maintains the country`s second-smallest regional population density (aside from Hokkaido). This is great when you`re looking for uncrowded slopes and unhurried rural Japanese cultural experiences.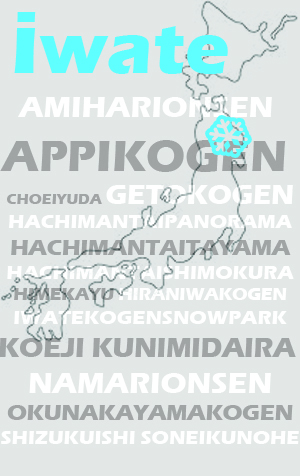 There are numerous mid-to-small-size ski areas within close proximity to one one another mainly wrapped around the flanks of the region`s giant namesake volcano, Mount Iwate (2038m). It`s possible to choose a different one every day of your snow trip, but be aware that harsh winter weather plays a big role in Tohoku.
Ski resorts in Akita, Tohoku, nearer the Japan Sea-side of Northern Honshu witness less violent weather and receive more winter sunshine than Iwate ski areas located on the Pacific Ocean-side of Mount Iwate.
You`ll need to keep your eyes on the weather forecast and remain flexible, because if one slope of  the volcano is socked in the clouds, there`s a great chance a spot on the opposite flank will be much clearer & equally snow-covered.
Escaping the crowds is relatively easy, however accessibility is a concern if you want to explore multiple ski areas using trains or buses. The public transportation network to/from ski resorts isn`t as developed in Tohoku as in other Japanese ski regions, making a car the best choice for exploring.
Morioka is the largest city with major rail access and is centrally located to multiple skiing-snowboarding areas within 1-hour radius.
Iwate`s premier skiing & snowboarding resort featured below  — Appi Kogen — provides the best opportunity for visitors to conveniently enjoy Tohoku`s powdery winter world as it has the most extensive ski resort infrastructure in the region. Located in the beautiful Hachimantai National Forest, Appi Kogen is an excellent all-purpose mountain resort with long well-groomed trails, excellent snow totals & quality, plentiful lodging, wide-ranging amenities and numerous hot springs in which to soak sore leg muscles.
Geto Kogen Snow Resort, located south of Appi Kogen 45 minutes from Kitakami, is smaller in stature, offers fewer lodging options and can`t compete in the amenities category with Appi, but delivers a far more relaxed riding experience in terms of legal off-trail access and gets pummeled with Japow throughout the winter from mid/late December into March.

Iwate, Tohoku Snow Region Snowtrip Tips
Snowtrip Tip 1, Let a local drive you or use your

JR Pass

.
Winter driving in Japan isn`t easy, especially in northern Japan. Even if you`re accustomed to driving on the right side of the road (i.e. similar to the UK or Australia) or used to harsh winter road conditions where you live, we don`t recommend renting a car during your Japan skiing & snowboarding trip.
Roads are not salted/sanded as in Europe & North America, making navigation on unfamiliar icy roads a dangerous proposition for tourists in Japan. Tohoku is much more rural than many parts of the country as well, so the level of road maintenance (i.e. budget for road maintenance) is not extremely high.
Snowtrip Tip 2, Iwate winter is all business…bundle-up.
Skiing & snowboarding in Iwate (and throughout Tohoku) requires willingness to ride in less than perfect weather conditions. The snow will be powdery & plentiful, but windless, bluebird days can be scarce.
Although the Tohoku region receives very high annual snowfall totals, it also witnesses some of the harshest weather in all of Japan during the winter months. Frigid temperatures and strong winds rip through the region creating challenging conditions on and off-piste. The challenge isn`t necessarily the terrain as there are a lot of beginner/intermediate ski trails making the Morioka-Hachimantai region a great place for families.  But enjoying the plentiful "aspirin snow" blanketing the volcanic surroundings of Mount Iwate requires proper weather-proof clothing.
Enduring days on the slopes in Iwate is worth it, but face-masks should be in every visitor`s ski bag before leaving home for wintry northern main Island Japan.
Snowtrip Tip 3, From Honshu to Hokkaido without missing a pow day.
With weather playing such a significant role during your skiing & snowboarding trip throughout all of Japan — not just in Tohoku — it would be horrible to miss a perfect bluebird powder day because you were traveling long distances from ski areas on main Island, Honshu, to ski destinations in Western Hokkaido.
A Komachi shinkansen ride with your JR Pass from Morioka Station to Shin-Aomori Station – following an epic pow day at Appi Kogen or Tazawako – then a quick 5 minute transfer from Shin-Aomori to Aomori Station puts you on the Hamanasu Express overnight train between Aomori and Sapporo, Hokkaido. This train is a powder junkie`s best friend.