Guides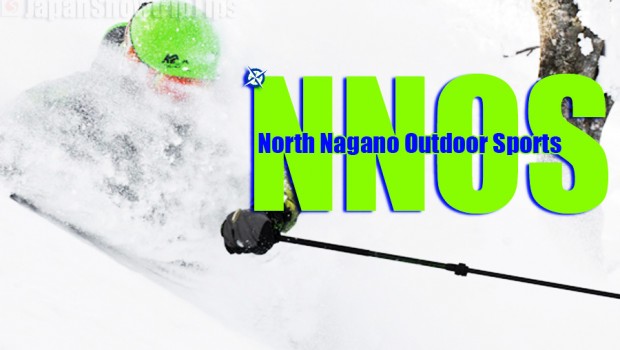 Published on April 16th, 2013 | by Japan Snowtrip Tips
0
Madarao Kogen, Nagano, Japan Backcountry Skiing & Snowboarding Guides – North Nagano Outdoor Sports
North Nagano Outdoor Sports
Summary: North Nagano Outdoor Sports operates out of Madarao Kogen Ski Resort above Iiyama City, Nagano, Japan. NNOS is run by former FIS ski racer & Skier-X athlete, Aki Kitamura. Aki knows how to shred and he knows where to find the best hidden pow stashes around Madarao Kogen amidst some of Japan`s top trademark tree runs.
4.5
Nagano backcountry pow tree slalom
Madarao Kogen Mountain Resort has plenty of excellent in-bounds powder pockets, so logically the powder stashes outside the ropes are even better.
North Nagano Outdoor Sports guide, Aki Kitamura, will help you discover what 12 meters of annual Iiyama snow feels like during beautiful Honshu tree runs.
The playful terrain accessed by NNOS doesn`t emit a menacing big mountain feel, nor does the snow quality fully rival Hokkaido.
But don`t think that your dreams of epic Japow will go unfulfilled in the Madarao sidecountry.
Easy hike access, steep entry zones, consistently deep mid-season snow packs, wonderful continuous pitch through evenly spaced trees for upwards of 700 vertical meters and smile-inducing magical scenery create a special off-trail riding environment that every backcountry snow slider will appreciate.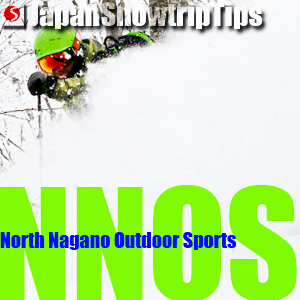 North Nagano Outdoor Sports offers half-day and full-day side/backcountry skiing & snowboarding tours at Madarao Kogen, Myoko Kogen and Nozawa Onsen. Avalanche beacons can be rented free of charge but we recommend that you arrive prepared with your own beacon, shovel, probe and knowledge of how to effectively use each in an emergency.
NNOS 1/2 day backcountry tour prices (2 hrs): 6,000Y/pp
NNOS full-day backcountry tour prices (4hrs): 12,000Y/pp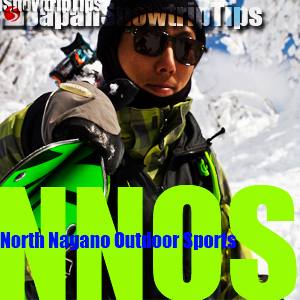 Aki Kitamura was born & raised at Madarao.  Aki`s attributes include top-tier competitive skier-X background, high-level English skills, vast local knowledge of terrain and a safety-oriented approach to enjoying the tree-filled Nagano backcountry flowing downward from the summit of Mount Madarao (1382m). Heading into the 2014-15 winter season, Aki brings five years of guiding experience and a lifetime of accumulated local knowledge ensuring freshies when everyone else is crossing tracks in-bounds.
NORTH Nagano Outdoor Sports
No. 2425, Madarao Kogen Hotel
Madarao, Iiyama
Nagano 389-2257 Japan
Mobile: +81 90 4461 7354
Email:naganooutdoorsports@gmail.com
NNOS Snowtrip Tips
Snowtrip Tip 1: It`s not Alaska, but it`s pretty steep.
Madarao Kogen Ski Resort and interconnected Tangram Ski Circus are primarily intermediate level resorts. But drop-in points from much of the in-bounds terrain at Madarao can be very steep with inclinations of nearly 40°. Out-of-bounds drop zones accessed by NNOS can be even steeper, sometimes requiring air-to-pow entries into equally steep trees. There are mellower drop points that Aki will show you if gut-check adrenaline rushes aren`t your style, but be prepared for relatively high angle entries from off the top of Mount Madarao before funneling into mellower playful treed terrain.
Snowtrip Tip 2: Blower pow tree slalom.
The areas accessed by North Nagano Outdoor Sports from the summit of Mount Madarao are entirely tree covered. This is heaven for serious pow junkies as one of Japan`s greatest skiing & snowboarding appeals is the amazing tree riding found on both Honshu and Hokkaido. But this also means you`ll need to find a balance when it comes to your skis or board. You`ll want a set of skis/board that will keep you afloat while also being nimble and maneuverable so you don`t bounce your nose, edges or tail off steep tightly packed trees. If you`re a snowboarder our recommendation is to forget floating…hover instead.
Snowtrip Tip 3: Silent tree-lined adrenaline rushes to silent mellow snowshoe strolls.
Snowsports activities at Madarao Kogen don`t always need to involve blower pow in the trees. If you`re looking for another fun way to explore the beautiful surroundings of Mount Madarao, make the five minute walk (or ask for a shuttle ride) from the Madarao Kogen Hotel to the Yamanoi-e (Mountain House) to book a rewarding English-speaking snowshoe tour around Lake Nozomi in Madarao National Forest.
Snowtrip Tip 4: Discover more than Japow near Madarao Kogen in Nagano.
Twenty-five minutes down the road from interconnected Nagano ski resorts, Madarao Kogen & Tangram Ski Circus, you can immerse in memorable hands-on activities that will open windows into the Japanese way of life that have been part of the Iiyama region for centuries. Design exclusive gifts for loved ones or create your own unique keepsake via great Iiyama City cultural activities including metal working with a master craftsman, traditional paper making or join a sake brewery tasting tour.