Food & Drink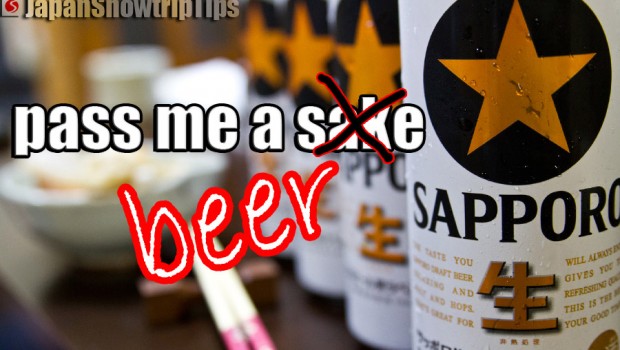 Published on April 21st, 2012 | by Japan Snowtrip Tips
0
Best Beers in Japan
If you`re in the mood for a tall cold one, it`s easy to find a beer in Japan that`ll go down smooth.
The first type of alcohol that pops into most minds when thinking of Japan is sake. But beer is Japan`s greatest all-around alcoholic beverage enjoyed domestically and widely exported abroad.
It`s not uncommon to find a few of these top Japanese beers at your local bar, beverage distributor or grocery store, but others on our list will take a bit of exploration in Japan to discover.
We drink beer, love beer and have tried beer from all around the world, but we definitely don`t know everything about beer. Use our short list of the best beers in Japan (no particular order) as a helpful nudge in the right direction toward developing your own opinion.
Top Japanese Beers – Sapporo Premium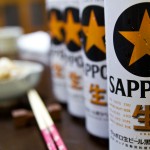 Sapporo Premium – brewed in its namesake Hokkaido capital city — is an excellent all-around beer accessible almost everywhere in Japan and abroad. This means if you have 300Y in your pocket to spend in one of the countless vending machines with Sapporo beer inside nationwide, you`ll never be thirsty for a beer in Japan. A memorable spot to toast a Sapporo is overlooking the urban panorama from atop the Okurayama Ski Jump & Olympic Winter Sports Museum.
Best Japanese Beers – Hakkaisan Izumi Weizen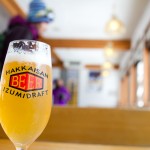 Unlike Sapporo,
Hakkaisan Izumi Weizen
isn`t widely circulated, but we wish it were.
Hakkaisan Brewery
is more known for its brilliant sake brewing traditon, but their Weizenmight be our favorite of all Japanese beers. It goes great with food and or with a clean pallet. We`re not sure if it`s more reminiscent of a German Hefeweizen or a uniquely flavored Colorado micro-brew. Either way it`s a great one. A lunch-time beer after overhead morning pow at
Hakkaisan Ski Area in Niigata, Minamiuonuma, Japan,
is a nice way to drink the spring-run-off that flows down from inspiring,
Mount Hakkai.
Top Beers in Japan – Zumona Golden Pilsner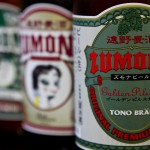 Zumona
is a small northern Honshu brewing operation that makes a few styles ofbeer including ALT, Weizen, Marzen, and Pils. The well-made, Germanic,
Zumona Golden Pilsner,
is the best of the bunch. The Pilsner is  definitely worth trying, but you won`t find it too far from home in folkloric, feudal
Tono
(Iwate prefecture). If you`re somewhere within reasonable radius of excellent Tohoku ski area,
Appi Kogen
, you should be able to find it.
Japan`s Best Beers – Kirin Ichiban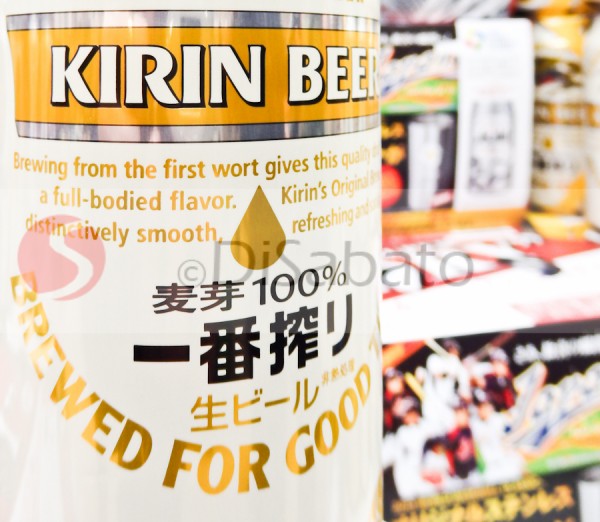 Kirin Ichiban
(translation: 
Kirin #1
) is another beer — like Sapporo — that`s easy to drink and available just about everywhere you go in Japan and many other countries. It`s sweeter than Sapporo but more full-bodied and still goes down smooth when cold. We recommend including a
Kirin
into your diet while sampling the street foods in
Dotonbori
on your way to the
Grand Sumo Tournament matches in Osaka, Japan.
Japan Best Beers – Ginga Kogen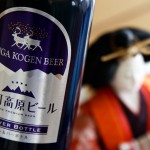 Ginga Kogen
is considered by many beer lovers in Japan as one of the country`s finest. It`s a sweet-tasting, wheat beer resembling Bavarian delight,
Franziskaner
. It offers a great change from the golden lagers that are most common in Japan. This is a nice, savory one to enjoy after returning home from a
soak in a Japanese onsen or sento.
Japan Top Beers – Otaru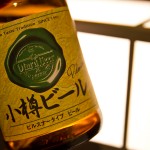 Otaru Beer is brewed in the little Western Hokkaido port-town of Otaru. The picturesque canal-side brewery is under the direction of highly accredited German brew engineer, Johanness Braun, who brings a 400 years-old familial heritage of beer brewing to Japan`s northern Island. Distribution is strictly regional, as Braun believes it maintains the traditions of the Rheinheitsgebot (German beer law allowing only barley, hops & water in fabrication) which in effect, limit shipping distances because of degradation to the natural ingredients used. You can only find it within 100km of Otaru, so it`s a good one to drink after a fun snow play day in Western Hokkaido.
Japan`s Top Beers – Asahi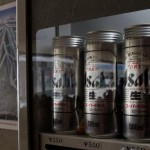 Similar to Sapporo and Kirin,
Asahi
is everywhere and widely circulated domestically and abroad. Based in Tokyo and part of a large business group tied-in with media and manufacturing, Asahi is a corporate giant less focused on artisnal craftsmanship than steady drinkability. A cold
Asahi Super Dry
isn`t our first choice, but when it comes to vending machine beers it`s a close second behind Sapporo. A good place to discreetly enjoy an Asahi is overlooking the
panoramic city-scape from the Tokyo World Trade Center Observation Deck, the Seaside Top.
Best Beers Japan – Tazawako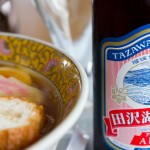 Tazawako ALT —
one of the varieties from this small, northwestern Honshu micro-brewery
–
is a unique, European inspired dark amber that you definitely won`t find most places during your journey through Japan. If you found a Tazawako beer, it probably means you were smart enough to explore
Akita prefecture
in the Tohoku region, at excellent little
Tazawako Ski Area.